Abu Bakr al-Baghdadi: IS leader's sister 'captured by Turkey'
Image copyright Reuters Image caption Turkish officials have released an image of the woman arrested in the raid The sister of former Islamic State group (IS) leader Abu Bakr al-Baghdadi has been captured in northern Syria, Turkish officials say.The 65-year-old, named as Rasmiya Awad, was detained in a raid on Monday near the town of…
The sister of former Islamic State group (IS) leader Abu Bakr al-Baghdadi has been captured in northern Syria, Turkish officials say.
The 65-year-old, named as Rasmiya Awad, was detained in a raid on Monday near the town of Azaz, officials said.
Turkish officials, cited by several media outlets, believe the arrest could yield valuable intelligence about IS.
Baghdadi killed himself during a raid by US special forces on his compound in north-west Syria last month.
His death was hailed as a victory for US President Donald Trump, but critics argue that IS remains a security threat in Syria and elsewhere.
One Turkish official told Reuters news agency the arrest of Baghdadi's older sister might help shed light on "the inner workings" of IS.
Turkish President Recep Tayyip Erdogan's communications director, Fahrettin Altun, hailed the arrest as "another example of the success of our counter-terrorism operations".
Little is known about Baghdadi's sister and the BBC has not yet been able to independently verify the identity of the arrested woman.
Baghdadi had several brothers and sisters, although it is not clear if they are all still alive, the New York Times reports.
The arrest was reportedly made in an area of Aleppo province now under Turkey's control.
Ms Awad was found in a trailer, where she was living with her husband, daughter-in-law and five children, a Turkish official told AP news agency, adding that she was being interrogated on suspicion of involvement with an extremist group.
The official said Ms Awad could be an intelligence "gold mine".
Experts say the town where Ms Awad was captured is a known smuggling route for IS families.
But it is not clear how much useful intelligence Ms Awad could provide, or how much time she spent with Baghdadi.
What Baghdadi's sister might reveal
By Mina al-Lami, jihadist media analyst, BBC Monitoring
It remains to be seen what useful intelligence Baghdadi's sister can offer, bearing in mind she might not be privy to information about the group's inner circle.
But she may be able to shed light on smuggling routes and hideouts of some IS members and their families, given her and her family's own presence in an area that is hostile to IS – Azaz in northern Syria.
Another Baghdadi relative – the militant's brother-in-law and personal courier Muhammad Ali Sajit – said in a recent interview he had given authorities information about Baghdadi's possible presence in Idlib, where the IS leader was eventually killed.
The information he provided is also likely to be used to identify other senior figures in the IS leadership, especially its shadowy new "caliph", Abu Ibrahim al-Hashemi al-Qurashi.
So far, IS supporters have not commented on the arrest of Baghdadi's sister – typical behaviour by the group's sympathisers who tend to avoid discussing matters detrimental to the group.
What happened to Baghdadi?
President Trump announced his death at a press conference at the White House on 27 October.
Baghdadi detonated his suicide vest after fleeing into a tunnel during a US raid on his hideout in Idlib province, Mr Trump said.
Footage of the raid was later released by the US military. In grainy footage, helicopters were seen firing at gunmen on the ground as they flew towards a compound where Baghdadi was hiding.
On landing, US special forces commandos blew holes in the walls of the compound and called on Baghdadi to surrender, the military said. But he fled into a tunnel and detonated a suicide vest, killing himself and two children he had taken with him.
Mr Trump said DNA tests had been carried out to verify Baghdadi's identity, confirming his death.
After the raid, the compound was destroyed in an air strike.
Abu Ibrahim al-Hashemi al-Qurashi has since been named as IS' new leader and "caliph".
How did he spend his last weeks?
According to his associates, he spent them trying to find safety in an increasingly shrinking area in eastern Syria, as territory held by IS began falling, AP reports.
For months, he kept a Yazidi teenage girl as a sex slave, taking her with him as he travelled with a core group of up to seven close associates.
At one point, they moved to Dashisha, a border town in Syria within IS-held territory. The teenager stayed for four months at the home of Baghdadi's father-in-law, where Baghdadi would visit her frequently and rape her, the teen told AP.
He would only move at night, wearing trainers and covering his face, always with around five security men, she said.
During that period, he was a "nervous wreck", fearful of treason and infiltrations among the governors of the group's self-declared provinces, his brother-in-law, Mohamad Ali Sajit, told al-Arabiya TV last week.
He sometimes dressed as a shepherd, and walked around with a suicide belt, even slept with one near him, and made his aides also carry belts; he never used a mobile phone, but his close aide did, Mr Sajit said.
The stress aggravated the IS leader's diabetes, and he had to constantly monitor his blood sugar and take insulin.
In the end, he left former IS areas completely, slipping into the north-western province of Idlib, held by Hayat Tahrir al-Sham, a militant group linked to al-Qaeda and an IS rival. He chose that location because it was the last territory outside of Syrian government control, US officials said.
The 9 Best Sex Toys to Give (or Receive) in 2019
In the midst of whatever holiday excitement you may be feeling (or not!), it's good to also celebrate more intimate moments with a partner—or on your own. In the spirit of giving and receiving, I've rounded up my favorite sex toys of the year that can be enjoyed solo, with others, or both. Pick up…
In the midst of whatever holiday excitement you may be feeling (or not!), it's good to also celebrate more intimate moments with a partner—or on your own. In the spirit of giving and receiving, I've rounded up my favorite sex toys of the year that can be enjoyed solo, with others, or both. Pick up a gift that everyone will enjoy this season and well into the new year.
Fun Factory Manta stroker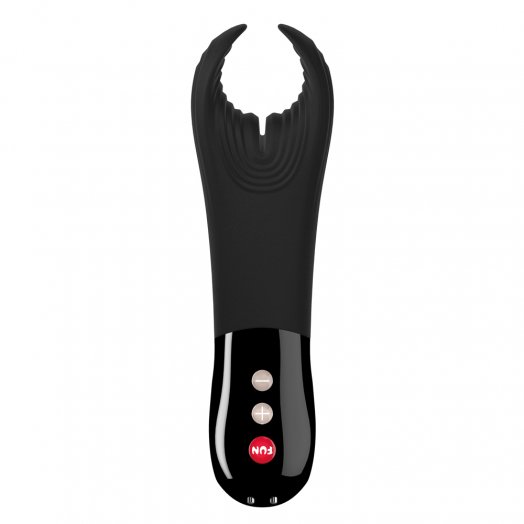 The Manta is hands-down the most innovative new sex toy for people with penises, especially for boosting masturbation or receiving oral sex. The stroker's tip is contoured to grip and encircle the shaft of a penis for a tailored massaging effect, and its lubricant-friendly ridges keep liquid contained to enhance the glide.
Aneros MGX Trident massager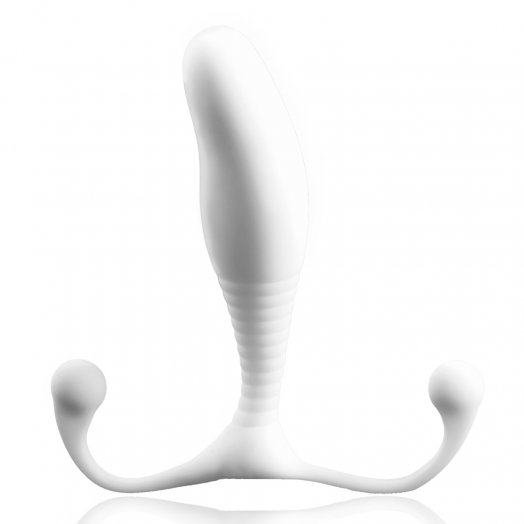 This prostate massager is a necessity if you're ready to explore deeper sensations for the first time (or whenever, really). The Aneros' "T" shape fits your or your partners' body with arms that sit along the perineum and an insertable stem for G-spot or prostate stimulation—which is amazing, because sex that accounts for the P-spot can unlock incredible orgasms, even surpassing those that come with straightforward ejaculation.

Unbound Bender vibrator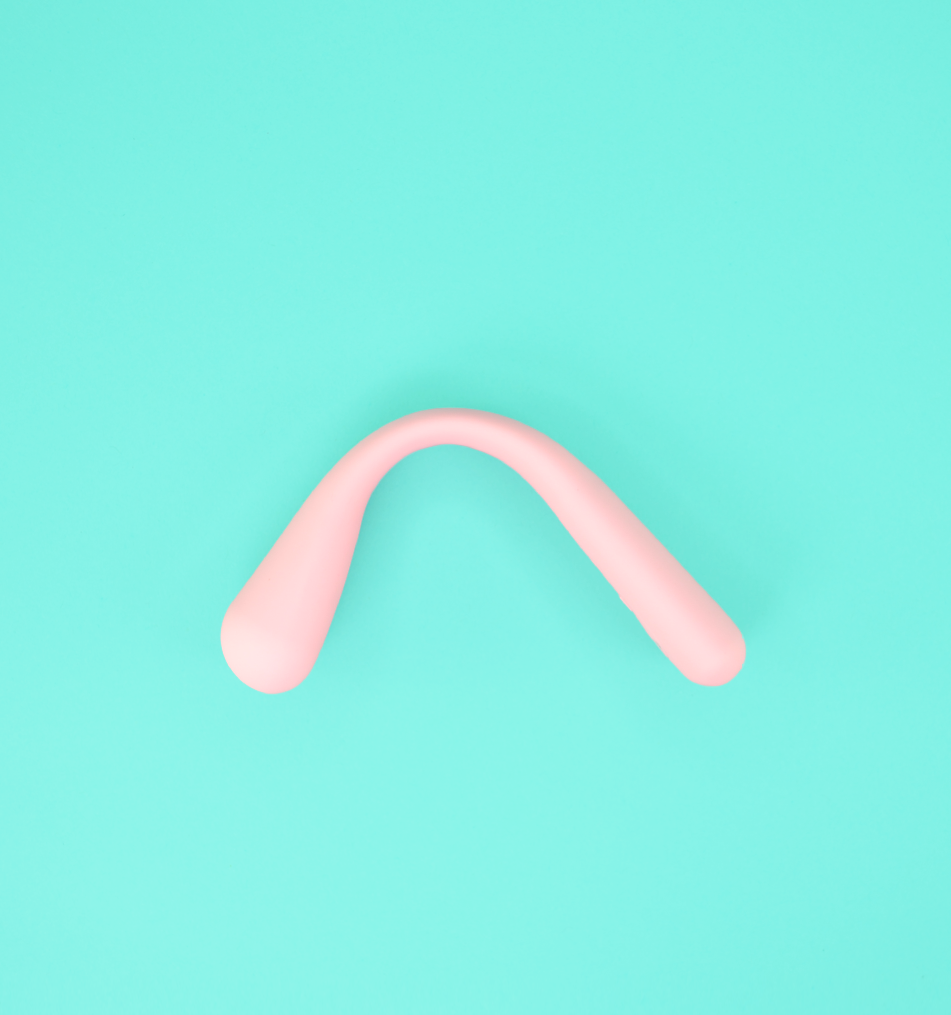 The updated rerelease of Unbound's popular Bender vibrator is stronger, thicker, and better than ever. The new version features an improved battery life and a stronger motor. The durable seven and a half–inch toy is flexible enough to reach the deepest reaches of your or your partners' G-spot areas, and it can be used flat or bent into a curved shape for internal and external pleasure—whatever you prefer, or, of course, both. It comes in two cute colors—mint green and quartz pink.
CalExotics Packer Gear stroker
This is the ideal toy for transgender men who are looking for a stroker specifically designed to maximize physical pleasure after taking T. The stroker grips and uses suction on your or your partners' genitals. The toy offers maximum genital coverage designed to emulate squeezing and massaging along the lines of masturbation, and it's especially effective with a water-based lube.
Lelo TOR 2 ring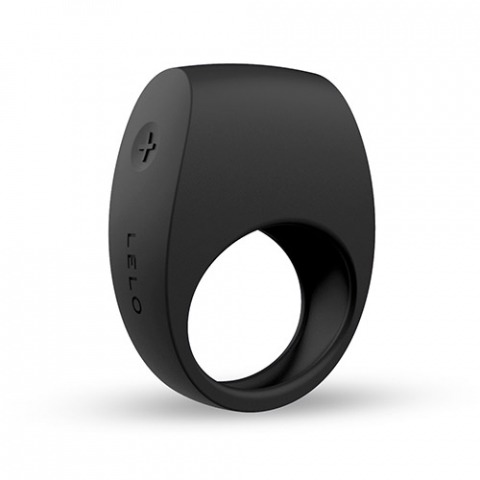 $115 (on sale, usually $139); Lelo

This sophisticated cock ring is a stellar companion toy to elevate the sensations of penetrative sex for everyone involved. It's designed to fit over a dildo, strap-on, or bio penis, making it a great gift for people interested in changing things up without having to learn all new moves or techniques. Its six pleasure settings range from soft vibrations to intense pulsation to benefit both the TOR's wearer and their partners.
Maude vibrator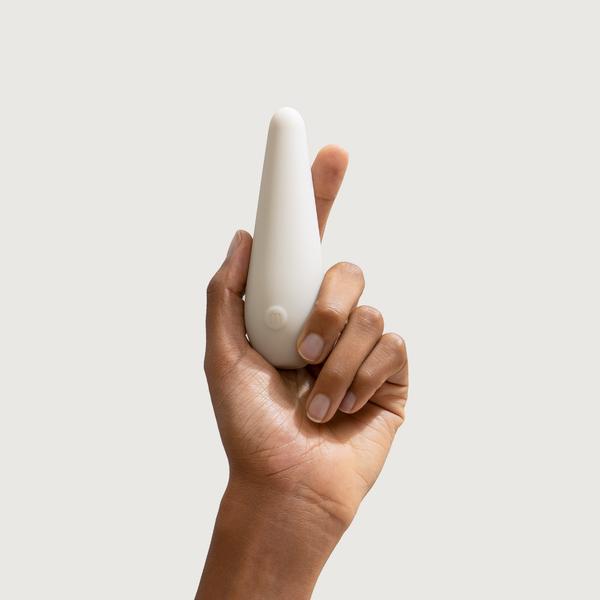 Maude's personal massager is discreet, silky in texture, water-resistant, and aesthetically pleasing. Given its unique shape—it looks kind of like an expensive cone-shaped paperweight in someone's fancy office—this 100 percent silicone vibrator may have you wondering, How exactly does this work? The answer: exactly like most other vibrators, except stronger than most other vibrators, despite its innocent looks. This toy is especially recommended for travel (and even comes with a travel mode)—the TSA won't know what it is, either. A note: This toy, for all its benefits, should not be used with silicone- or oil-based lubricants, which will degrade the silicone in the toy.
Womanizer touchless stimulator
The Womanizer, which emulates oral stimulation with soft bursts of air against a person's genitals (and especially their clitoris), has been rereleased on its five-year anniversary in a chic white design. A claw shape provides suction and massaging air waves to send targeted sensations directly to your or your partners' most sensitive areas for touch-free pleasure. You can literally sit back and let this waterproof toy do all of the work.

b-Vibe Rimming Petite vibrator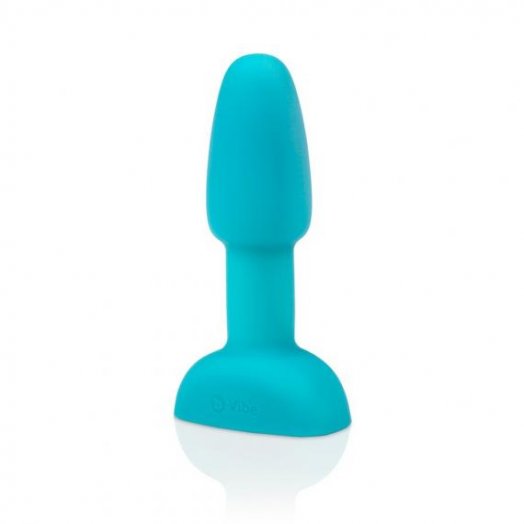 The slightly higher-tech toy Petite does double duty to simulate a rim job: Its vibrating head can be inserted anally for prostate or G-spot stimulation, and the rotating beads at the bottom sit against the nerve endings at the base of your or your partners' anus. A remote control allows you or your partners to cycle between five different speeds/intensity levels as you go. Use a water-based lube with it—and feel free to take it into the bath or shower with you.

Doc Johnson Crystal Jellies double-ended dildo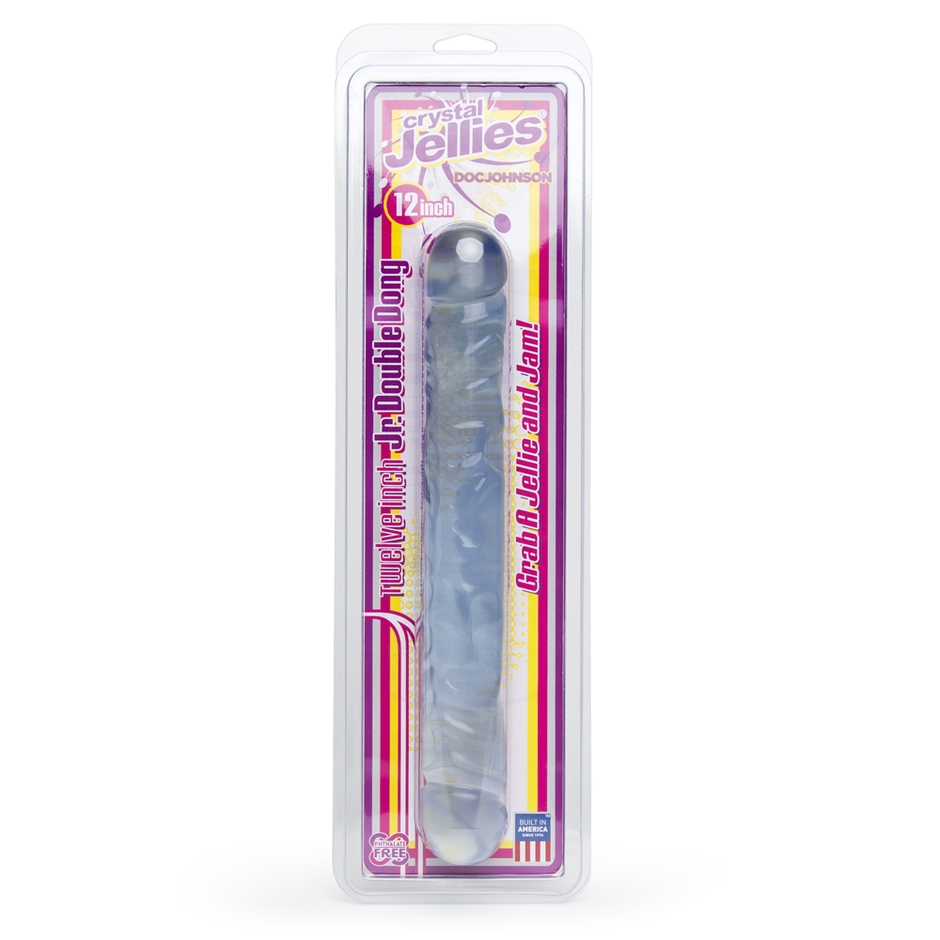 Twist, bend, suck—use this double-ended dildo any way that you see fit to enjoy double penetration alone or with your partners. This jelly toy is firm, but soft enough for safe, easy vaginal or anal entry, and its multi-textured 12 inches create wave after wave of excitement as you go—whether you're sharing it with a partner, or one of you is taking it all for yourself.
VICE Media may make a small commission on products linked in this article.
Sign up for our newsletter to get the best of VICE delivered to your inbox daily.
Follow Penda N'Diaye on Twitter.