Election Day 2019: Is It a National Holiday? Are Schools, Post Offices Open? What You Need to Know
People across the country Tuesday will head to polling places to cast votes for who they want to represent them as legislators. Ahead of Election Day, there was a flurry of online searches for whether the day was a national holiday and whether schools and the post office would be open.While Democratic legislators have called…
People across the country Tuesday will head to polling places to cast votes for who they want to represent them as legislators. Ahead of Election Day, there was a flurry of online searches for whether the day was a national holiday and whether schools and the post office would be open.
While Democratic legislators have called for Election Day to be declared a national holiday, their efforts so far have fallen flat. So some students will be in class and government employees will be in their offices.
The idea of making Election Day a national holiday isn't so far-fetched. At least two-thirds of Americans support making the day a national holiday, according to Pew Research. In January, Democrats in the House of Representatives included the change in the first bill they introduced. The bill passed the House and was read in the Senate in March, but has had little movement since, according to congressional records.
In 2014 and 2018, Sen. Bernie Sanders proposed bills to make Election Day a federal holiday, and Sens. Elizabeth Warren and Cory Booker promised to make the change if they were elected president.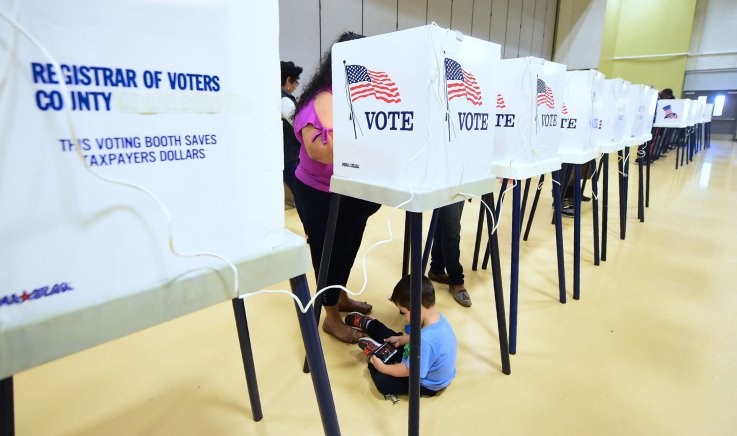 As of Tuesday, Election Day remained off the list of national holidays, meaning the United States Postal Service, which is closed on federal holidays, would operate as it would any other regular day.
Most public schools will be open, although many schools across the country serve as polling locations for voters. Many choose to close to protect students' safety because of the large number of strangers who enter the building. All public schools in New York City and Philadelphia, for example, were closed for students on Tuesday. Parents can contact their school or district to learn more.
Because Election Day is not a national holiday, there are no federal laws requiring state and federal workers to have time off to vote. However, some states, including New York, have measures in place to ensure people can vote without taking a hit in their pay.
In New York, registered voters can be out of work for up to three hours without a loss of pay, according to Syracuse.com. Employers can't deny their works time off as long as employees tell their boss at least two days before the election that they plan to come in late or leave early to vote.
Fans Celebrate #HOV50 and Share Favorite Jay Z Lyrics on Music Mogul's 50th Birthday
In honor of Jay-Z's 50th birthday, fans all across the globe flooded social media with warm messages of love and support.The hashtag #HOV50 began to trend early in the morning on Twitter on Wednesday as a result of the many well wishes from the longtime rappers' fans.Fans opened up on some of their most memorable…
In honor of Jay-Z's 50th birthday, fans all across the globe flooded social media with warm messages of love and support.
The hashtag #HOV50 began to trend early in the morning on Twitter on Wednesday as a result of the many well wishes from the longtime rappers' fans.
Fans opened up on some of their most memorable moments involving the music mogul—whose birth name is Shawn Carter but is commonly referred to by fans as Hov, short for Hova. They also posted messages of the many ways Jay-Z has inspired them, including with hundreds of photos, gifs and video clips of him in action.
Many people used the Brooklyn native's birthday to reflect on his work over the last three decades, listing their favorite albums, songs and guest features from the rapper.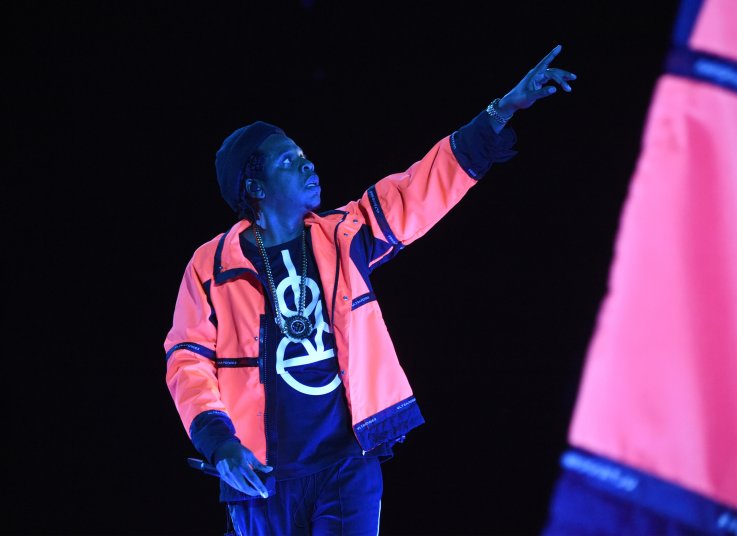 Album rankings weren't the only way fans recognized Jay-Z on his 50th birthday. Several people took to Twitter to commemorate the award-winning lyricist by sharing their favorite verses ever rapped by him. Classic Jay-Z lines from chart-toppers like "Hard Knock Life," "Song Cry," "Say Hello," and his guest feature on Kanye West's "Diamonds From Sierra Leone" were spotted on Twitter timelines.
Meanwhile, some fans said they'd celebrate Jay-Z's birthday by listening to his lengthy discography all day long.
Jay-Z made listening to his catalog a whole lot easier for some of his fans when he re-released his entire catalog of music again on Spotify.
The Roc Nation founder removed much of his work from the platform in April 2017 to the dismay of many loyal listeners just ahead of the release of his latest album, 4:44.
At the time the move seemed like a ploy to get fans to subscribe to TIDAL, the music streaming service he owns and operates. Now, Spotify users will get to listen to all of Jay-Z's albums and songs ranging from his 1996 debut Reasonable Doubt and so-called career retirement project The Black Album in 2003, his 2011 Watch the Throne collaboration album with West and several other staples.
Since he first emerged on the rap scene in the 1990s, fans have admired and praised Jay-Z for his many punchlines, thought-provoking lyrics and masterful storytelling. A natural wordsmith, he has kept listeners fascinated and moved with his ability to flow over a beat with grace and pizzaz—not to mention the fact that he creates hit after hit without writing his lyrics down.
It's a long-known fact Jay-Z doesn't write his albums but rather hits the studio with a few words already in mind before he jumps on a track. That habit sparked a number of younger singers and rappers following in his footsteps by not pre-writing lyrics to their songs.
"It just felt better [the way I do it now]," he said during a 2007 interview with MTV News. "In my mind, I said, 'OK, I'm gonna sit down and I'm [going to] just write it and really do this thing a certain way.' But your natural process is your process. It's difficult to go back to what you was doing when you was 15, 16 years old. My process is different now. It sounds great on paper, like 'I'm [going to] sit down, I'm going to write the entire album like I did before.' But once you get back in the studio and you've been doing this process for years and years now, so it just felt natural to do it the way I've been doing it: no paper, no pen, just listen to the music."
See more of how fans are celebrating Jay-Z's birthday below.