'I was kidnapped and now only travel by train'
Image caption Mannir Awal Addo refuses to travel by road after his kidnapping ordeal To avoid Nigeria's notorious kidnapping gangs thousands of commuters pack on to trains each day between the capital, Abuja, and the city of Kaduna.Mannir Awal Addo, a trader in Abuja who has family that he visits every weekend in Kaduna, was…
To avoid Nigeria's notorious kidnapping gangs thousands of commuters pack on to trains each day between the capital, Abuja, and the city of Kaduna.
Mannir Awal Addo, a trader in Abuja who has family that he visits every weekend in Kaduna, was kidnapped on the Abuja-Kaduna highway earlier this year and held for five days.
He told the BBC that he paid his abductors $1,300 (£1,000) for his freedom: "It was a traumatic experience."
He was affected by polio as a child and said he could not run away when kidnappers attacked the vehicle he was travelling in.
"Since then, honestly I don't use car transport because I am afraid of the road. It's better for me to take the train because of its safety."
By road the 150km (93-mile) journey between the two cities is cheaper and shorter, but it has become a matter of life and death as dozens of travellers are kidnapped along the highway – and many are killed.
When, thanks to a $500m Chinese loan, the train line linking Abuja to Kaduna opened in 2016 people used it more for its novelty value, given that most the country's railway system is a relic from the colonial era.
Brawling for tickets
But now it is hard to get a ticket for the four round-trips made each day, with 5,000 commuters packing on to them daily.
The demand is high because nine armed police officers are on board guarding the train's six carriages.
A one-way ticket is sold for about $4 for economy and $8 for business class – and there are usually long queues to get them.
Many passengers miss scheduled trips because of the huge demand. Many of the civil servants who work in the capital live in Kaduna.
In August, users posted images of stranded passengers brawling over tickets at a train station.
Officials have also been accused of hoarding tickets and selling them at inflated rates in a racketeering scheme, prompting the government to say it is considering automating the process.
Those who have tickets but cannot find seats have the option of standing for the two-hour journey for the same fee.
You may also be interested in:
When I joined 600 passengers on the 09:45 from Abuja, more than 50 were standing in my carriage.
Others were squeezed into the spaces between the carriages and by the toilets.
It is a choice many are happy to make rather than use what has been dubbed Nigeria's most dangerous road.
The highway is bordered on each side by thick rows of neem and baobab trees, providing excellent cover for the armed gangs hiding in wait.
Kidnappers in Nigeria are not fussy. They abduct both rich and poor, often collecting ransoms of up to $150,000 and as low as $20 – sometimes killing those whose families fail to pay.
"At its height, the road had 10 kidnappings per day with 20 different groups operating on the route," says police commander Abba Kyari, who heads a special unit fighting kidnappers.
The true figures are likely to be higher, as some families, like that of Mr Addo, choose not to report to officials, deciding to negotiate with the kidnappers directly.
Train passenger and postgraduate student Idris Mohammed, who used to travel by road to Kaduna for the weekends, is happy to pay more for his safety as "the roads are too dangerous now".
Why don't people live in Abuja?
For most of the civil servants who work in the capital annual rents as high as $15,000 are just too expensive.
Many live to the north in Kaduna, the commercial hub of northern Nigeria, where housing is cheaper. A cosmopolitan city, Kaduna is very different to Abuja, bristling with divergent interests, but with simmering tensions over ethnic, political and religious issues.
By contrast, Abuja is a slow-paced, administrative city. It became Nigeria's capital in 1991 and has grown up from a small village to become home to many diplomats and foreign NGO workers. It was chosen as the capital because of its central location – which means that many people come from elsewhere in the country to work there, so on weekends it really empties out.
And its fairly well-heeled daily and weekly commuters are prime targets for kidnappers.
Bus stations suffering
But the popularity of the trains is bad news for buses.
Despite buses charging at least six times less than the trains, many of the big bus stations, which used to be bustling with passengers and luggage, are now empty.
An official from the transporters' union told me the safety the trains could provide was the main reason.
Many of those who still use the road do so in private cars and set off at mid-morning or early afternoon.
Those who travel later place their faith in the several police check-points along the road to try to deter kidnappers.
Though the police have recorded a few successes against the kidnappers, including the 2017 arrest in south-west Lagos of an alleged kidnap kingpin, some people still question the seriousness of security agencies in tackling the problem.
For now the train is a welcome haven – and the only recent security issue has been over cattle.
In September last year, the armed police escorts fired live rounds into the air to disperse villagers on the outskirts of Kaduna who had gathered to attack a train after 50 cows were crushed crossing the track.
The train journeys have also become a meeting point for Nigeria's rich and poor and they sometimes bring together those from feuding communities – now all fleeing one common enemy, kidnappers.
When my train finally arrived at Rigasa station in Kaduna, some passengers raised their arms and murmured a prayer: they had lived to die another day.
The 9 Best Sex Toys to Give (or Receive) in 2019
In the midst of whatever holiday excitement you may be feeling (or not!), it's good to also celebrate more intimate moments with a partner—or on your own. In the spirit of giving and receiving, I've rounded up my favorite sex toys of the year that can be enjoyed solo, with others, or both. Pick up…
In the midst of whatever holiday excitement you may be feeling (or not!), it's good to also celebrate more intimate moments with a partner—or on your own. In the spirit of giving and receiving, I've rounded up my favorite sex toys of the year that can be enjoyed solo, with others, or both. Pick up a gift that everyone will enjoy this season and well into the new year.
Fun Factory Manta stroker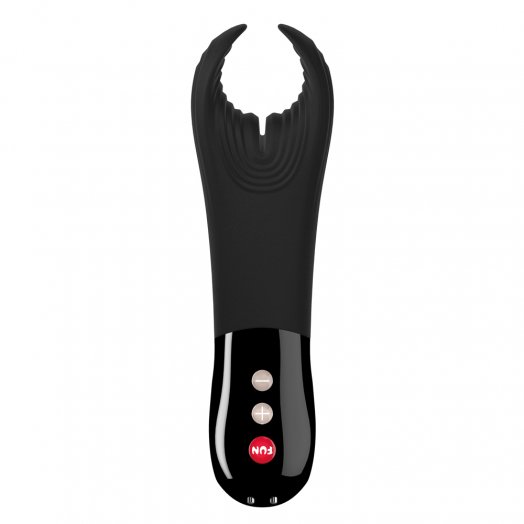 The Manta is hands-down the most innovative new sex toy for people with penises, especially for boosting masturbation or receiving oral sex. The stroker's tip is contoured to grip and encircle the shaft of a penis for a tailored massaging effect, and its lubricant-friendly ridges keep liquid contained to enhance the glide.
Aneros MGX Trident massager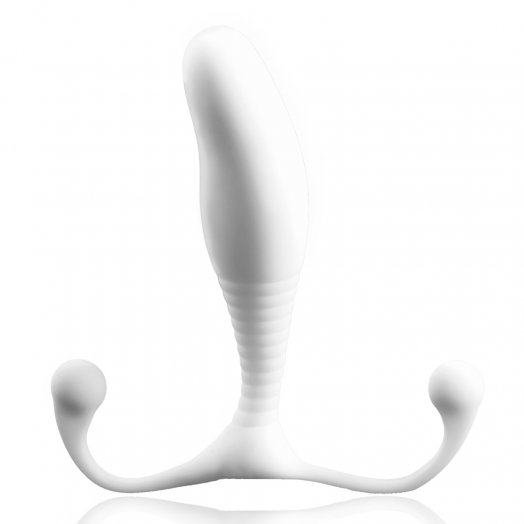 This prostate massager is a necessity if you're ready to explore deeper sensations for the first time (or whenever, really). The Aneros' "T" shape fits your or your partners' body with arms that sit along the perineum and an insertable stem for G-spot or prostate stimulation—which is amazing, because sex that accounts for the P-spot can unlock incredible orgasms, even surpassing those that come with straightforward ejaculation.

Unbound Bender vibrator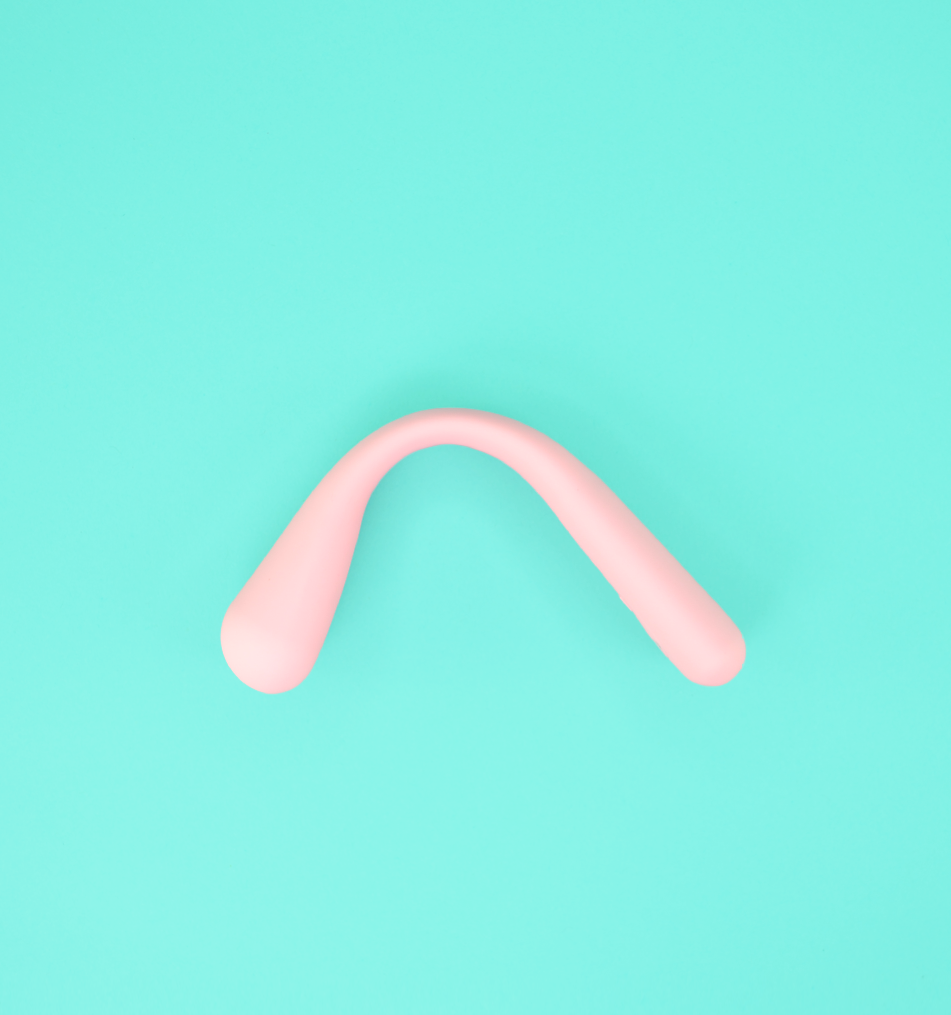 The updated rerelease of Unbound's popular Bender vibrator is stronger, thicker, and better than ever. The new version features an improved battery life and a stronger motor. The durable seven and a half–inch toy is flexible enough to reach the deepest reaches of your or your partners' G-spot areas, and it can be used flat or bent into a curved shape for internal and external pleasure—whatever you prefer, or, of course, both. It comes in two cute colors—mint green and quartz pink.
CalExotics Packer Gear stroker
This is the ideal toy for transgender men who are looking for a stroker specifically designed to maximize physical pleasure after taking T. The stroker grips and uses suction on your or your partners' genitals. The toy offers maximum genital coverage designed to emulate squeezing and massaging along the lines of masturbation, and it's especially effective with a water-based lube.
Lelo TOR 2 ring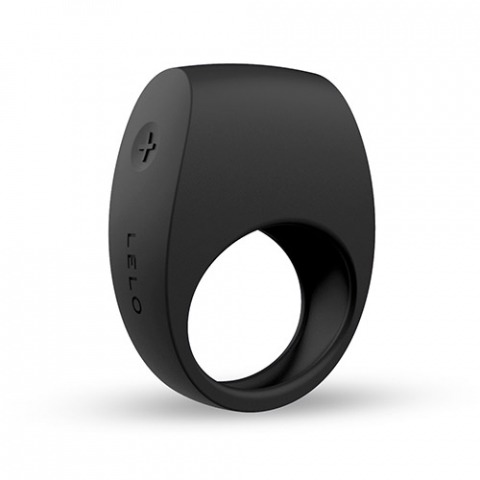 $115 (on sale, usually $139); Lelo

This sophisticated cock ring is a stellar companion toy to elevate the sensations of penetrative sex for everyone involved. It's designed to fit over a dildo, strap-on, or bio penis, making it a great gift for people interested in changing things up without having to learn all new moves or techniques. Its six pleasure settings range from soft vibrations to intense pulsation to benefit both the TOR's wearer and their partners.
Maude vibrator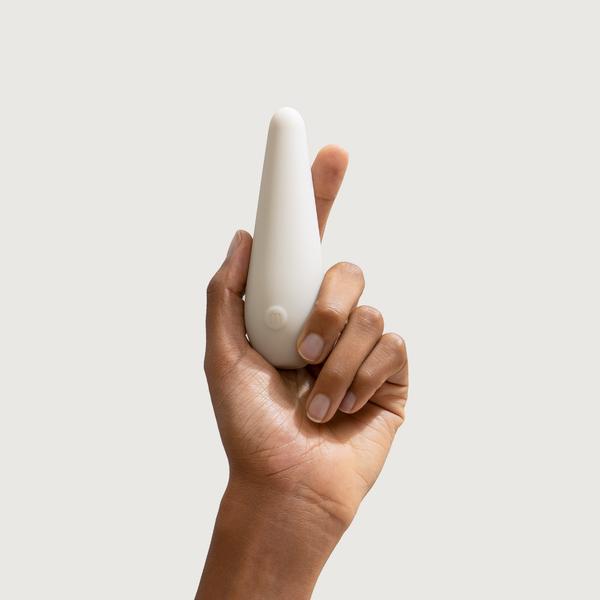 Maude's personal massager is discreet, silky in texture, water-resistant, and aesthetically pleasing. Given its unique shape—it looks kind of like an expensive cone-shaped paperweight in someone's fancy office—this 100 percent silicone vibrator may have you wondering, How exactly does this work? The answer: exactly like most other vibrators, except stronger than most other vibrators, despite its innocent looks. This toy is especially recommended for travel (and even comes with a travel mode)—the TSA won't know what it is, either. A note: This toy, for all its benefits, should not be used with silicone- or oil-based lubricants, which will degrade the silicone in the toy.
Womanizer touchless stimulator
The Womanizer, which emulates oral stimulation with soft bursts of air against a person's genitals (and especially their clitoris), has been rereleased on its five-year anniversary in a chic white design. A claw shape provides suction and massaging air waves to send targeted sensations directly to your or your partners' most sensitive areas for touch-free pleasure. You can literally sit back and let this waterproof toy do all of the work.

b-Vibe Rimming Petite vibrator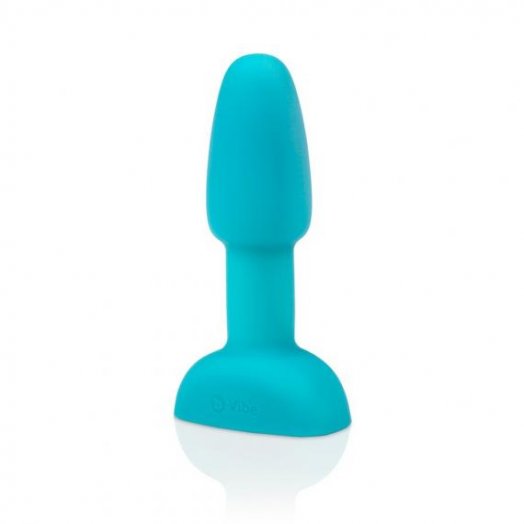 The slightly higher-tech toy Petite does double duty to simulate a rim job: Its vibrating head can be inserted anally for prostate or G-spot stimulation, and the rotating beads at the bottom sit against the nerve endings at the base of your or your partners' anus. A remote control allows you or your partners to cycle between five different speeds/intensity levels as you go. Use a water-based lube with it—and feel free to take it into the bath or shower with you.

Doc Johnson Crystal Jellies double-ended dildo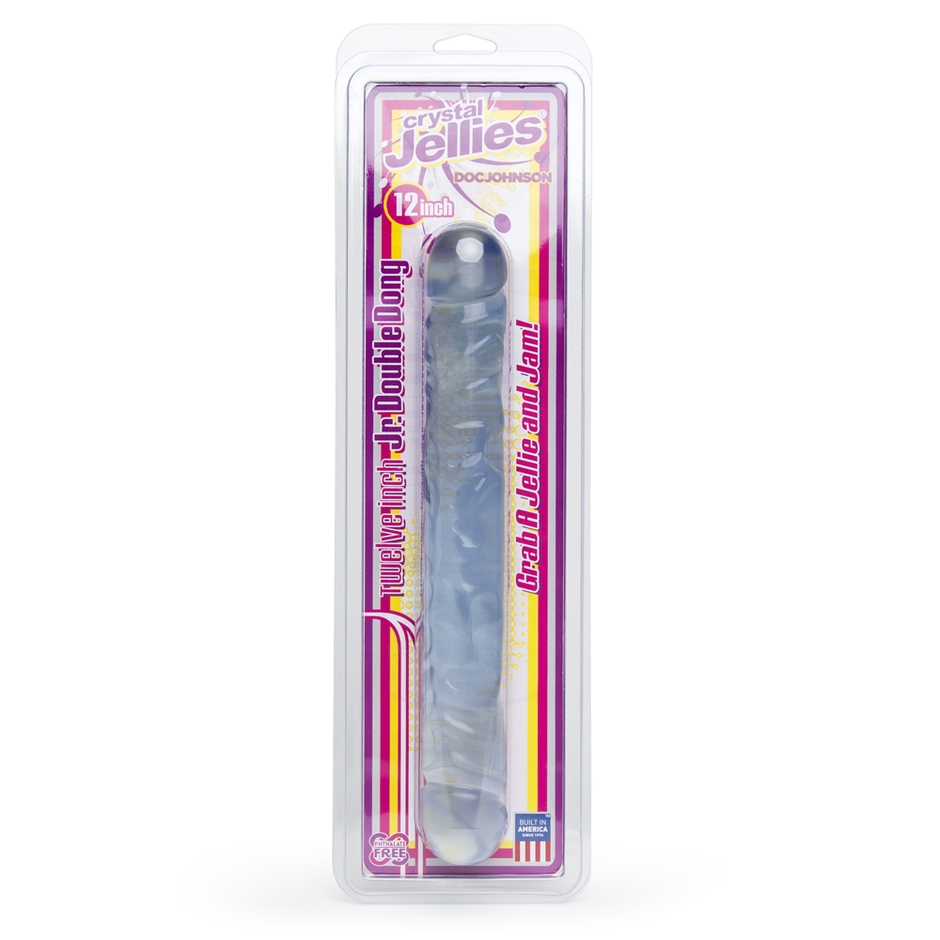 Twist, bend, suck—use this double-ended dildo any way that you see fit to enjoy double penetration alone or with your partners. This jelly toy is firm, but soft enough for safe, easy vaginal or anal entry, and its multi-textured 12 inches create wave after wave of excitement as you go—whether you're sharing it with a partner, or one of you is taking it all for yourself.
VICE Media may make a small commission on products linked in this article.
Sign up for our newsletter to get the best of VICE delivered to your inbox daily.
Follow Penda N'Diaye on Twitter.