I'm a Texan and a Republican, and That Is Exactly Why I'm Urging the Supreme Court to Protect LGBTQ Americans | Opinion
The U.S. Supreme Court heard oral arguments last month on three employment discrimination cases—cases in which the plaintiffs were fired not because of job performance but simply for being gay or transgender. As a lifelong Republican, I believe all Americans should have the opportunity to work and the freedom to go about their daily lives…
The U.S. Supreme Court heard oral arguments last month on three employment discrimination cases—cases in which the plaintiffs were fired not because of job performance but simply for being gay or transgender. As a lifelong Republican, I believe all Americans should have the opportunity to work and the freedom to go about their daily lives without the fear of discrimination. Some of the most prominent Republican-appointed federal judges in the country have already recognized that existing federal civil rights laws extend to gay and transgender Americans. The Supreme Court should likewise reaffirm these protections for our LGBTQ neighbors, who deserve the same opportunity as everyone else to be judged on their merits, and to work, earn a living and contribute to their communities.
This may not be a common public position for a Texas Republican politician, but it reflects majority opinion in the state, including majorities of Republicans and Democrats, and people of every race and every major faith tradition.
As speaker of the Texas House of Representatives from 2009-19, I tried to be a listener and a consensus-builder focused on improving people's daily lives, rather than on extreme polarization. Over the years, I have watched Texans grow and learn and change on LGBTQ rights. I've gone through that learning and growth myself, especially in recent years, when we forged a diverse coalition—from the business community to faith leaders to law enforcement—to push back against wrongheaded efforts to discriminate against LGBTQ people.
When a so-called "bathroom bill" targeting transgender Texans became a top priority for some of our state's elected officials in 2017, I immediately understood the economic risks such legislation carried. In 2016, a similar bill wreaked havoc in North Carolina. Texas faced similar or greater damage in the form of lost tourism events, corporate investments and talented workers. As the debate in Austin raged on, we lost $66 million in canceled conventions. In my hometown of San Antonio, the NCAA Men's Final Four was slated to be held in 2018, but the pointless obsession with bathrooms jeopardized this lucrative event. We heard—and still hear—from major employers and small business owners that discriminatory rhetoric and laws are bad for businesses and contradict their values.
Even more than the potential economic fallout, I worried about the human cost of discrimination. During this fight, I got to know many LGBTQ Texans, and especially transgender people, and their families. That summer, as some in the state repeatedly demonized transgender people, we learned that calls to an LGBTQ youth crisis hotline hit unprecedented levels. I met children struggling in school because they weren't allowed to use the bathroom, and I watched as parents gave impassioned testimony at late-night committee hearings while holding sleeping children in their arms. It became clear that, to many families, this was about something much greater than the economic impact.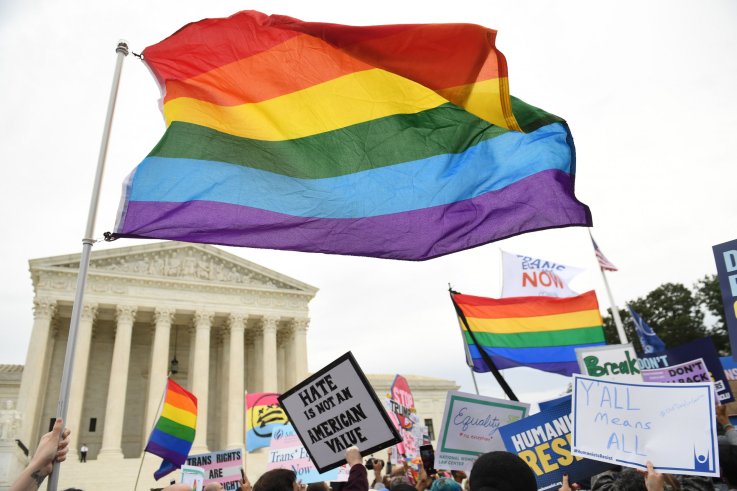 The cases now before the Supreme Court deal specifically with discrimination in the workplace, where the economic impacts are clear: Discrimination can shatter morale, harm productivity and contribute to higher employee turnover. But the human cost is real, too: Discrimination can strip people of their pride and rob them of the opportunity to do good work and earn a living for their families. In these cases, respect for our common humanity and for the dignity of every individual should prevail.
These cases are important because, as many people are surprised to learn, there are no federal laws explicitly protecting LGBTQ people from discrimination in the workplace. Almost 30 states—including Texas—also lack specific statewide protections. The Supreme Court now has the chance to make explicit what is already implicit—and to do so consistent with the text of the law, with its own precedents, and with rulings by a rising number of lower federal courts. Some 206 major businesses have signed a "friend of the court" brief urging the court to recognize that discrimination based on sexual orientation and gender identity is illegal. This reinforces what I have heard in my travels throughout Texas and the country: It is pro-business to be anti-discrimination.
LGBTQ people deserve protection from discrimination. No matter how the Supreme Court decides on these cases, there is still work to do to ensure the freedom for our LGBTQ neighbors and friends to live, work and contribute to their communities. Respecting human dignity, striving for mutual respect and ensuring equal opportunity are nonpartisan values. They are goals we can all work toward together.
Joe Straus, a Republican from San Antonio, served as speaker of the Texas House of Representatives from 2009 to 2019.
The views expressed in this article are the writer's own.
Fans Celebrate #HOV50 and Share Favorite Jay Z Lyrics on Music Mogul's 50th Birthday
In honor of Jay-Z's 50th birthday, fans all across the globe flooded social media with warm messages of love and support.The hashtag #HOV50 began to trend early in the morning on Twitter on Wednesday as a result of the many well wishes from the longtime rappers' fans.Fans opened up on some of their most memorable…
In honor of Jay-Z's 50th birthday, fans all across the globe flooded social media with warm messages of love and support.
The hashtag #HOV50 began to trend early in the morning on Twitter on Wednesday as a result of the many well wishes from the longtime rappers' fans.
Fans opened up on some of their most memorable moments involving the music mogul—whose birth name is Shawn Carter but is commonly referred to by fans as Hov, short for Hova. They also posted messages of the many ways Jay-Z has inspired them, including with hundreds of photos, gifs and video clips of him in action.
Many people used the Brooklyn native's birthday to reflect on his work over the last three decades, listing their favorite albums, songs and guest features from the rapper.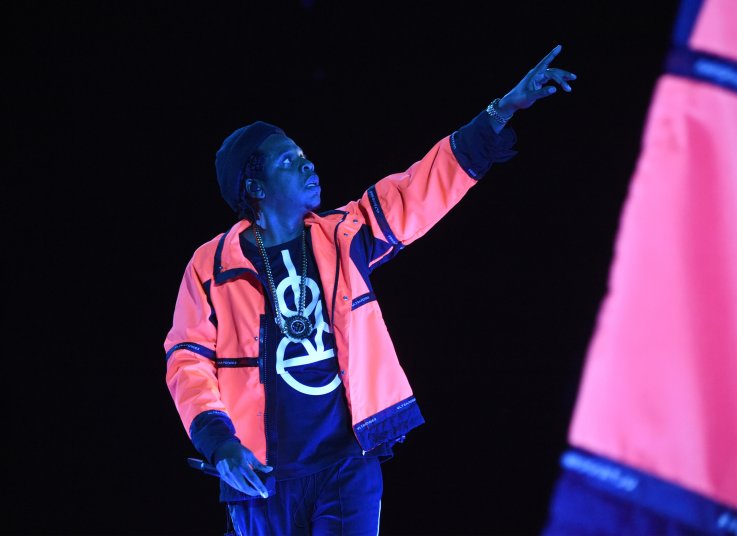 Album rankings weren't the only way fans recognized Jay-Z on his 50th birthday. Several people took to Twitter to commemorate the award-winning lyricist by sharing their favorite verses ever rapped by him. Classic Jay-Z lines from chart-toppers like "Hard Knock Life," "Song Cry," "Say Hello," and his guest feature on Kanye West's "Diamonds From Sierra Leone" were spotted on Twitter timelines.
Meanwhile, some fans said they'd celebrate Jay-Z's birthday by listening to his lengthy discography all day long.
Jay-Z made listening to his catalog a whole lot easier for some of his fans when he re-released his entire catalog of music again on Spotify.
The Roc Nation founder removed much of his work from the platform in April 2017 to the dismay of many loyal listeners just ahead of the release of his latest album, 4:44.
At the time the move seemed like a ploy to get fans to subscribe to TIDAL, the music streaming service he owns and operates. Now, Spotify users will get to listen to all of Jay-Z's albums and songs ranging from his 1996 debut Reasonable Doubt and so-called career retirement project The Black Album in 2003, his 2011 Watch the Throne collaboration album with West and several other staples.
Since he first emerged on the rap scene in the 1990s, fans have admired and praised Jay-Z for his many punchlines, thought-provoking lyrics and masterful storytelling. A natural wordsmith, he has kept listeners fascinated and moved with his ability to flow over a beat with grace and pizzaz—not to mention the fact that he creates hit after hit without writing his lyrics down.
It's a long-known fact Jay-Z doesn't write his albums but rather hits the studio with a few words already in mind before he jumps on a track. That habit sparked a number of younger singers and rappers following in his footsteps by not pre-writing lyrics to their songs.
"It just felt better [the way I do it now]," he said during a 2007 interview with MTV News. "In my mind, I said, 'OK, I'm gonna sit down and I'm [going to] just write it and really do this thing a certain way.' But your natural process is your process. It's difficult to go back to what you was doing when you was 15, 16 years old. My process is different now. It sounds great on paper, like 'I'm [going to] sit down, I'm going to write the entire album like I did before.' But once you get back in the studio and you've been doing this process for years and years now, so it just felt natural to do it the way I've been doing it: no paper, no pen, just listen to the music."
See more of how fans are celebrating Jay-Z's birthday below.