Monthly Horoscope: Aquarius, October 2019
Download the Astro Guide app by VICE on an iOS device to read daily horoscopes personalized for your sun, moon, and rising signs, and learn how to apply cosmic events to self care, your friendships, and relationships. The sun in Libra illuminates the travel and learning sector of your chart, and indeed, dear Aquarius, you're…
Download the Astro Guide app by VICE on an iOS device to read daily horoscopes personalized for your sun, moon, and rising signs, and learn how to apply cosmic events to self care, your friendships, and relationships.
The sun in Libra illuminates the travel and learning sector of your chart, and indeed, dear Aquarius, you're gaining a great amount of perspective about yourself, especially when it comes to your subconscious patterns and emotions, at the beginning of this month. As Venus in Libra clashes with Pluto in Capricorn on October 1, intense emotions like jealousy and obsession bubble to the surface, and it's time to recognize these emotions in yourself and in the people you're engaging with! Venus in Libra is polite, while Pluto—no matter what sign it's in—bulldozes through whatever is in its path, asking us to focus on rebuilding ourselves.
Pluto is the planet of rebirth and transformation, and with Venus in dainty Libra, that means things are about to get messy. Have you ever tried to garden without getting your hands dirty? Or eat wings without getting sauce on your face? Sometimes you just have to let go of perfection and dive in. For you, this means feeling your emotions. Set your repressed feelings free by ruthlessly journaling your truths, no matter how ugly they are. With Pluto's activity this month, if you cling to perfection, refuse to change, or resort to manipulative tactics to get your way, you'll only make things harder for yourself in the long run. On that note, you still need to be wary of shady conspirators and bring in a third party to help mediate situations with people you have an intuitive uneasiness about.
October 3 is an especially powerful time for dream work, exploring your shadow, and therapy as the lord of the underworld, Pluto, ends its retrograde. That same day, communication planet Mercury enters creative water sign Scorpio, which will find you receiving plenty of news about your career and engaging with the public! You'll also have more energy to travel, learn, and explore as action planet Mars enters Libra on October 4. Libra is all about justice, and you're especially motivated to right some wrongs.

Watch out for some unexpected shifts at home and at work on October 7 as communication planet Mercury opposes Uranus in Taurus. Shocking news arrives, and you will have to stay flexible as your schedule undergoes a shift. The sun also clashes with Saturn on October 7, finding you hitting an obstacle or facing rejection. Make time to rest: The energy is wired and frustrated, and sleep, meditation, and journaling are the activities you need to balance the vibe. Fortunately, blessings in your career arrive as Venus enters Scorpio on October 8! You're receiving recognition and reward for your good work, and some surprising turn of events will take place on October 12 as Venus opposes your ruling planet Uranus. Uranus symbolizes invention, rebellion, freedom, and the unexpected. It's the wildcard of the zodiac, and with it being so active this month, any boredom or stagnation you may have been experiencing will be busted and cleared. At the same time, this may also mean that you have to let something go.
A lucky full moon in Aries arrives on October 13, bringing a conversation that's been building to a climax and illuminating the details you've been missing. The sun makes a helpful connection to jovial Jupiter in Sagittarius that same day, inspiring a generous atmosphere in your social life. On October 14, Mercury makes a helpful connection to Saturn, creating a supportive atmosphere as you tap into your intuitive abilities; on this day, however, the sun will also clash with Pluto, which will stir up some power struggles and big egos (watch out for people with control issues!). Trust your intuition: There's a battle over beliefs taking place, and you have to listen to what your gut says, not what books or other people are trying to convince you of!

Luckily, a creative energy around abundance and material manifestation flows as Mercury connects with Neptune in Pisces on October 15; this is a fantastic time for casting a money spell! You're getting juicy information on October 19 as Mercury connects with Pluto, and again, this is an important time to trust your intuition. October 20 finds Venus connecting with Saturn, encouraging a helpful atmosphere for setting boundaries and making commitments. Blessings continue to pour in on the financial front as Venus connects with Neptune on October 21. It's a powerful time to make wishes, water bearer!
October 23 marks the beginning of Scorpio season! The sun in Scorpio lights up the sector of your chart that rules your career and legacy, popularity, and reputation, and you're reflecting on what you want your mark on the world to be. Venus connects with Pluto on October 25, inspiring a powerful, creative energy—if you were able to get messy and dig through your emotions earlier this month, a potent opportunity for growth can take place now. Making the "right" choices about public life can be hard when so many voices are giving you different suggestions, but when you're in tune with your inner voice on a deep level and not ignoring its calls, making decisions is so much easier!

October 27 brings frustration as Mars clashes with Saturn—rejection is in the air. Not every adventure is meant for you. Use this time to rest. The new moon is also in Scorpio on October 27, beginning a new cycle for your career. The sun opposes Uranus on October 28, bringing surprises and conflicts between your private and personal life. Freedom and flexibility are especially important to you right now, and any person or situation that's holding you back will likely find their relationship with you coming to an end.
A more social energy flows as Mercury meets Venus on October 30, which will be especially lovely for your career—now is a great time to connect with your fans and your supervisors. Keep in mind, though, that many of the conversations and decisions made this month will be reconsidered in November, thanks to Mercury beginning its retrograde on October 31 in Scorpio! Don't be surprised if meetings concerning your career are delayed or rescheduled, or if the agreements made are reworked later. Mercury retrograde isn't an ideal time to sign contracts, travel, or make important purchases due to miscommunications. Use the energy to pick up projects that were put on the back burner instead of starting new ones. Good luck this month, Aquarius, and see you in November!
The 9 Best Sex Toys to Give (or Receive) in 2019
In the midst of whatever holiday excitement you may be feeling (or not!), it's good to also celebrate more intimate moments with a partner—or on your own. In the spirit of giving and receiving, I've rounded up my favorite sex toys of the year that can be enjoyed solo, with others, or both. Pick up…
In the midst of whatever holiday excitement you may be feeling (or not!), it's good to also celebrate more intimate moments with a partner—or on your own. In the spirit of giving and receiving, I've rounded up my favorite sex toys of the year that can be enjoyed solo, with others, or both. Pick up a gift that everyone will enjoy this season and well into the new year.
Fun Factory Manta stroker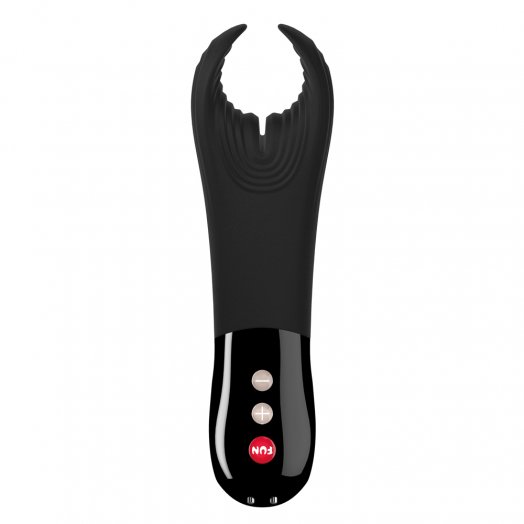 The Manta is hands-down the most innovative new sex toy for people with penises, especially for boosting masturbation or receiving oral sex. The stroker's tip is contoured to grip and encircle the shaft of a penis for a tailored massaging effect, and its lubricant-friendly ridges keep liquid contained to enhance the glide.
Aneros MGX Trident massager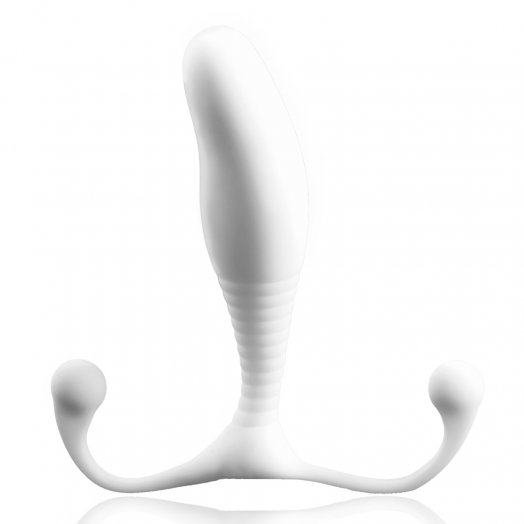 This prostate massager is a necessity if you're ready to explore deeper sensations for the first time (or whenever, really). The Aneros' "T" shape fits your or your partners' body with arms that sit along the perineum and an insertable stem for G-spot or prostate stimulation—which is amazing, because sex that accounts for the P-spot can unlock incredible orgasms, even surpassing those that come with straightforward ejaculation.

Unbound Bender vibrator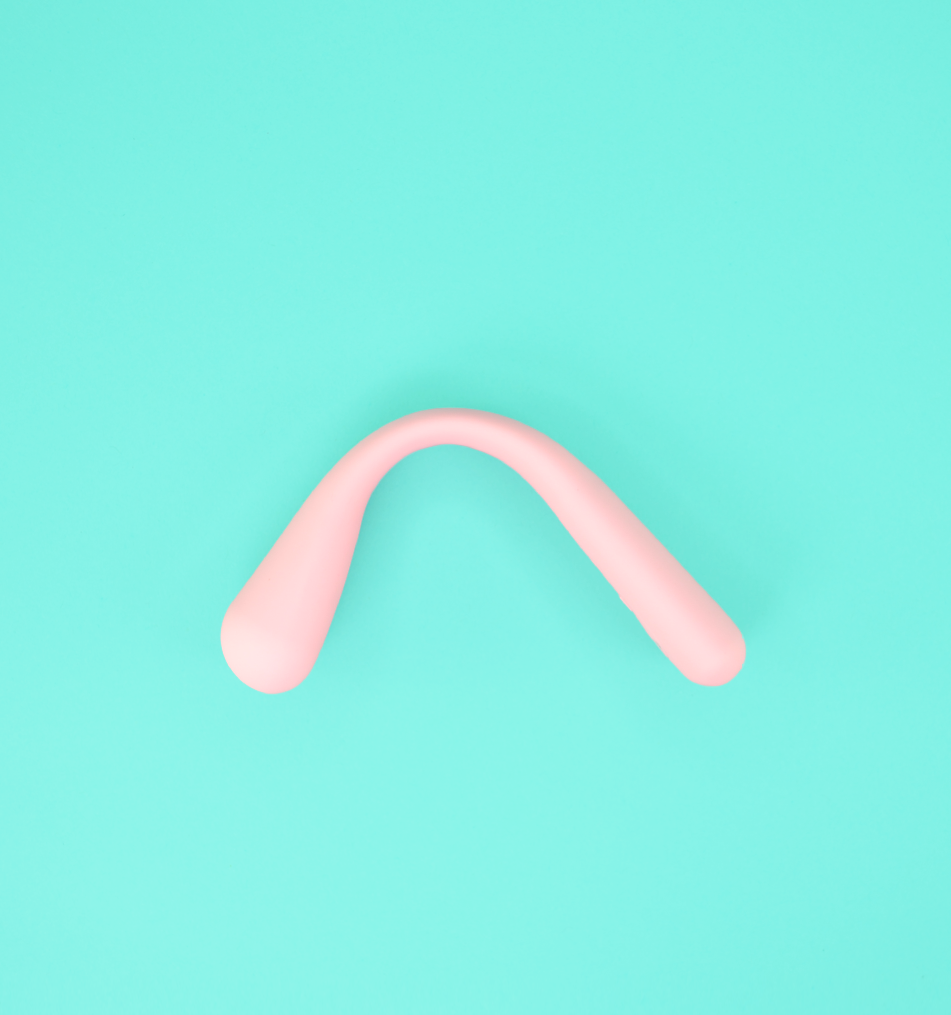 The updated rerelease of Unbound's popular Bender vibrator is stronger, thicker, and better than ever. The new version features an improved battery life and a stronger motor. The durable seven and a half–inch toy is flexible enough to reach the deepest reaches of your or your partners' G-spot areas, and it can be used flat or bent into a curved shape for internal and external pleasure—whatever you prefer, or, of course, both. It comes in two cute colors—mint green and quartz pink.
CalExotics Packer Gear stroker
This is the ideal toy for transgender men who are looking for a stroker specifically designed to maximize physical pleasure after taking T. The stroker grips and uses suction on your or your partners' genitals. The toy offers maximum genital coverage designed to emulate squeezing and massaging along the lines of masturbation, and it's especially effective with a water-based lube.
Lelo TOR 2 ring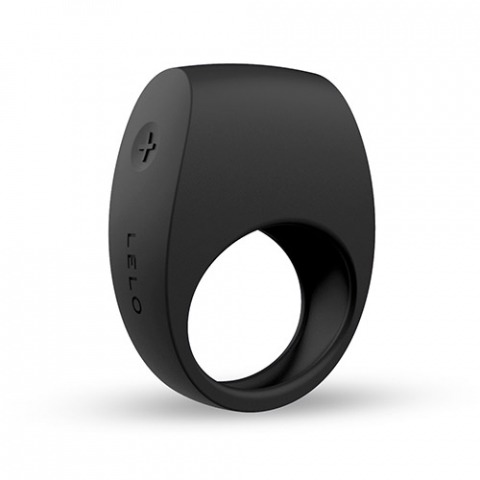 $115 (on sale, usually $139); Lelo

This sophisticated cock ring is a stellar companion toy to elevate the sensations of penetrative sex for everyone involved. It's designed to fit over a dildo, strap-on, or bio penis, making it a great gift for people interested in changing things up without having to learn all new moves or techniques. Its six pleasure settings range from soft vibrations to intense pulsation to benefit both the TOR's wearer and their partners.
Maude vibrator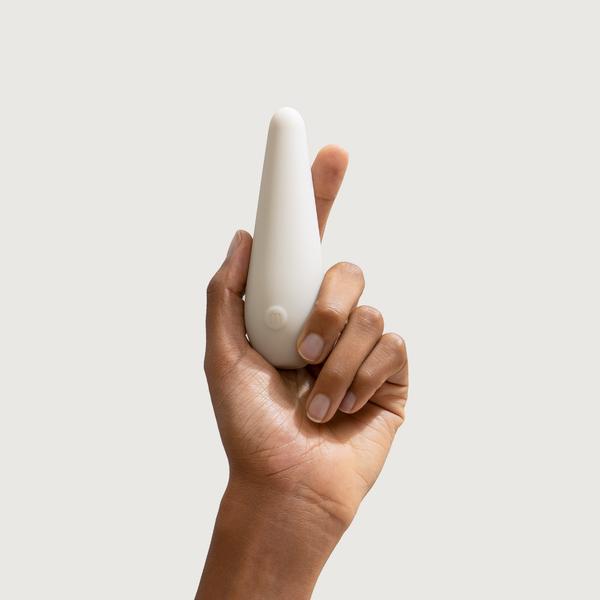 Maude's personal massager is discreet, silky in texture, water-resistant, and aesthetically pleasing. Given its unique shape—it looks kind of like an expensive cone-shaped paperweight in someone's fancy office—this 100 percent silicone vibrator may have you wondering, How exactly does this work? The answer: exactly like most other vibrators, except stronger than most other vibrators, despite its innocent looks. This toy is especially recommended for travel (and even comes with a travel mode)—the TSA won't know what it is, either. A note: This toy, for all its benefits, should not be used with silicone- or oil-based lubricants, which will degrade the silicone in the toy.
Womanizer touchless stimulator
The Womanizer, which emulates oral stimulation with soft bursts of air against a person's genitals (and especially their clitoris), has been rereleased on its five-year anniversary in a chic white design. A claw shape provides suction and massaging air waves to send targeted sensations directly to your or your partners' most sensitive areas for touch-free pleasure. You can literally sit back and let this waterproof toy do all of the work.

b-Vibe Rimming Petite vibrator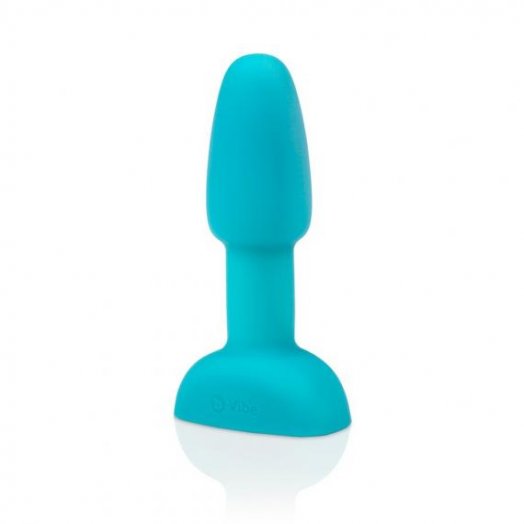 The slightly higher-tech toy Petite does double duty to simulate a rim job: Its vibrating head can be inserted anally for prostate or G-spot stimulation, and the rotating beads at the bottom sit against the nerve endings at the base of your or your partners' anus. A remote control allows you or your partners to cycle between five different speeds/intensity levels as you go. Use a water-based lube with it—and feel free to take it into the bath or shower with you.

Doc Johnson Crystal Jellies double-ended dildo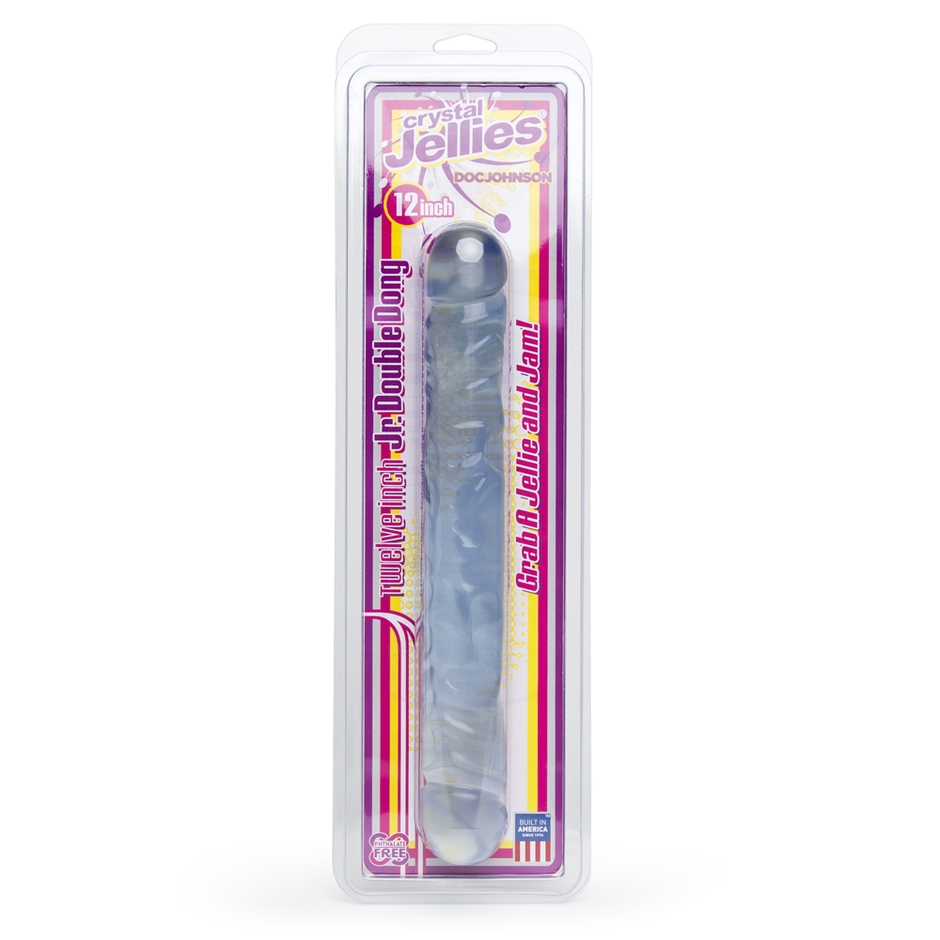 Twist, bend, suck—use this double-ended dildo any way that you see fit to enjoy double penetration alone or with your partners. This jelly toy is firm, but soft enough for safe, easy vaginal or anal entry, and its multi-textured 12 inches create wave after wave of excitement as you go—whether you're sharing it with a partner, or one of you is taking it all for yourself.
VICE Media may make a small commission on products linked in this article.
Sign up for our newsletter to get the best of VICE delivered to your inbox daily.
Follow Penda N'Diaye on Twitter.