Weekly Horoscope: November 4 – 10
Download the Astro Guide app by VICE on an iOS device to read daily horoscopes personalized for your sun, moon, and rising signs, and learn how to apply cosmic events to self care, your friendships, and relationships. Action planet Mars in Libra, which fights by killing with kindness, clashes with power planet Pluto in Capricorn…
Download the Astro Guide app by VICE on an iOS device to read daily horoscopes personalized for your sun, moon, and rising signs, and learn how to apply cosmic events to self care, your friendships, and relationships.

Action planet Mars in Libra, which fights by killing with kindness, clashes with power planet Pluto in Capricorn on Tuesday, November 5. Arguments may erupt, the status quo is either attacked or aggressively defended, and tempers are short! This is not a time to engage with people, especially strangers, who have any sort of aggression, like road rage. Remember you can dance or sweat your anger out, and there's no need to take it out on other people!
The sun connects with taskmaster Saturn and hazy Neptune in Pisces on Friday, November 8, and we gain a clear understanding of our basic responsibilities and how they align with our beliefs. While Saturn builds walls, Neptune is an ocean wave that knocks the walls down. The sun's connection with Neptune, also known as the planet of deception, can provide some clarity and understanding to things that are difficult to define, making Neptune's haze less confusing. This is a great time to get what you want—Saturn in Capricorn is ruthless in getting its way, steadfast and determined, and Neptune is down for whatever. As the sun connects with both of these planets, we reap the benefits of being on top of our game. Neptune is the magic that Saturn will bottle!
Also on Friday, Saturn connects with Neptune, and Neptune's influence allows one to manipulate reality in a flattering way. As these planets connect, those who haven't been on top of everything can at least maintain the illusion of responsibility and productivity, permitting us to get our way. The presence of serious and responsible Saturn provides something to hold onto in the misty mystery of Neptune's fog.
All times ET.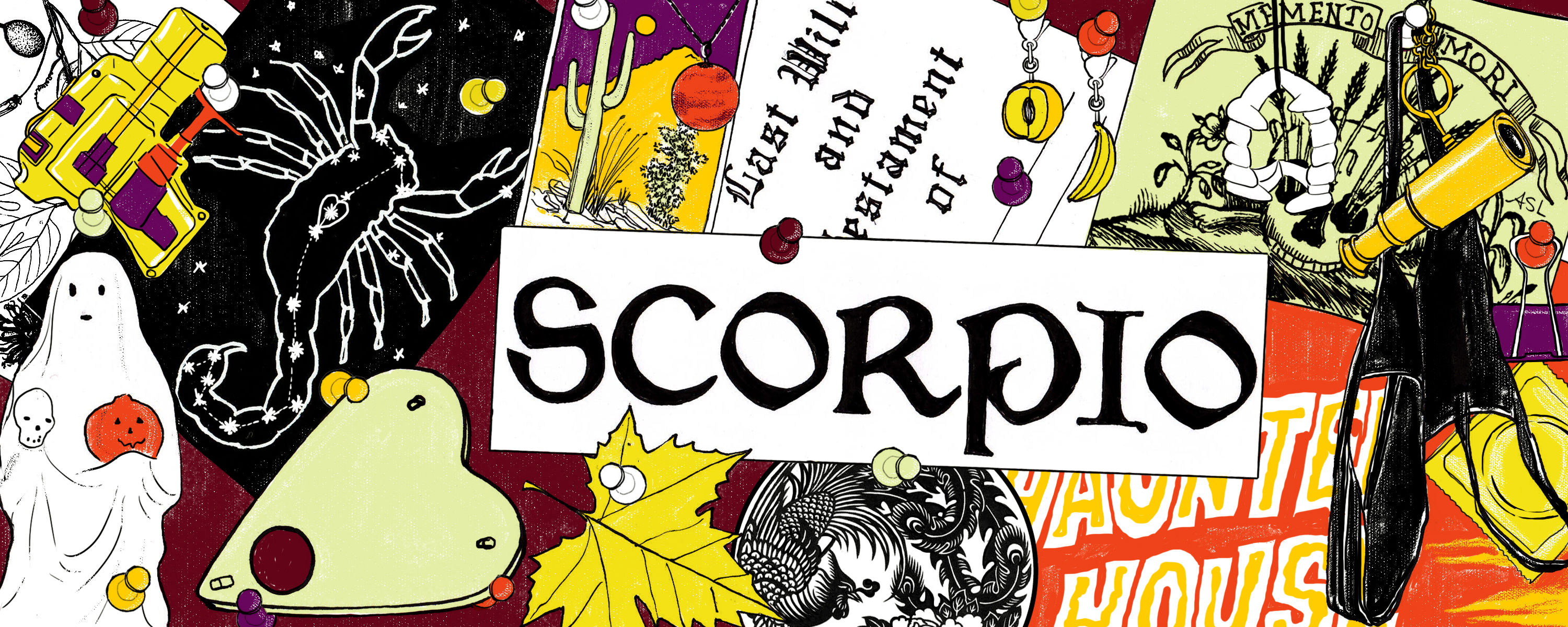 Scorpio (October 23 – November 22)
Things are happening outside of your perception, which could lead you to come up with all sorts of conspiracy theories as action planet Mars clashes with paranoid Pluto. You're coming up with various impulsive theories based on first impressions, which may be accurate, but you may also be missing some information. Meditate on these thoughts and consider where your impressions come from to have more control over your mental state. The sun, Neptune, and Saturn collaborate to encourage you to tap out and do whatever floats your boat. Your mind is powerful, and things that bring you pleasure—your friends, lovers, and creative practices—can all manifest according to your fantasies!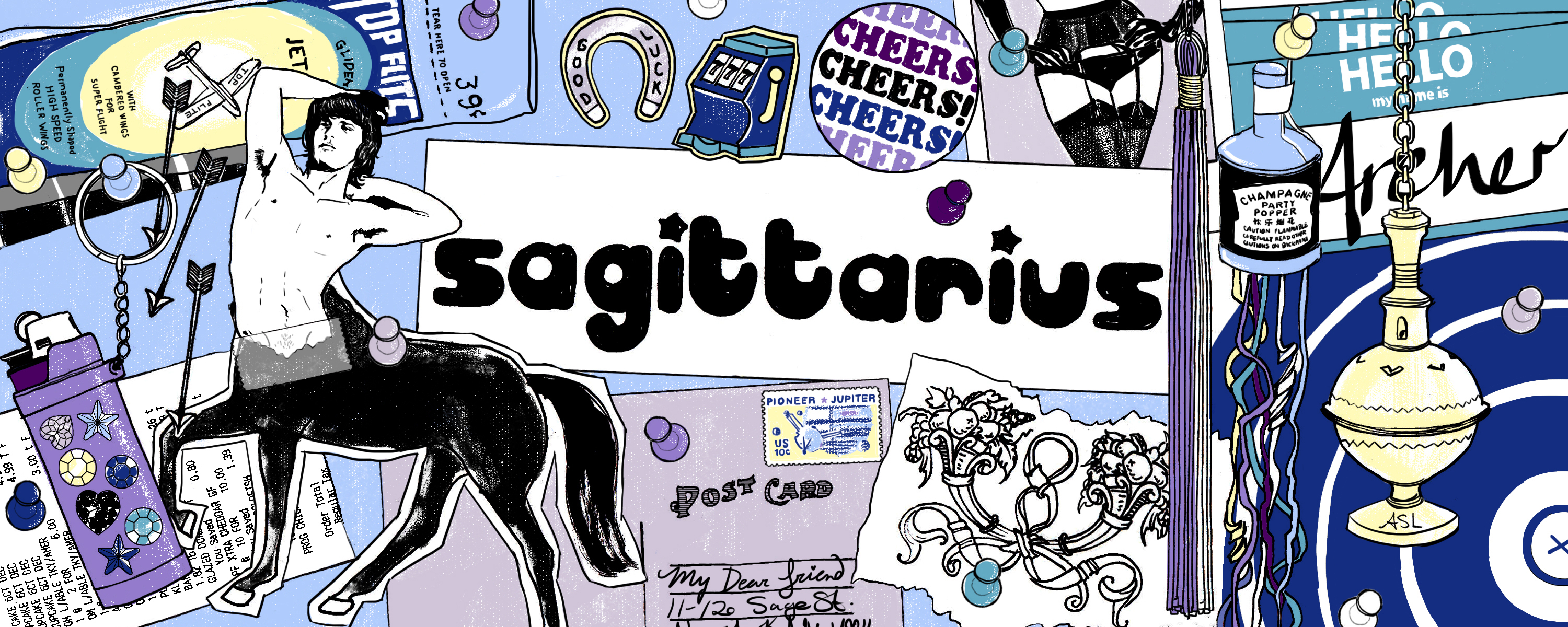 Sagittarius (November 21 – December 21)
You're a competitive sign, Sagittarius, and this is intensified as action planet Mars clashes with power planet Pluto. Everyone is trying to keep up with your stronghold—the things that you have are compelling to others, and it's stirring up tension, aggression, and jealousy. You can use your special sense of humor to keep things light-hearted! The sun harmonizes with Neptune, making it clear that you are not what other people project onto you. You can draw a line between your personal history and the image that others perceive, or you can use their projections to your advantage.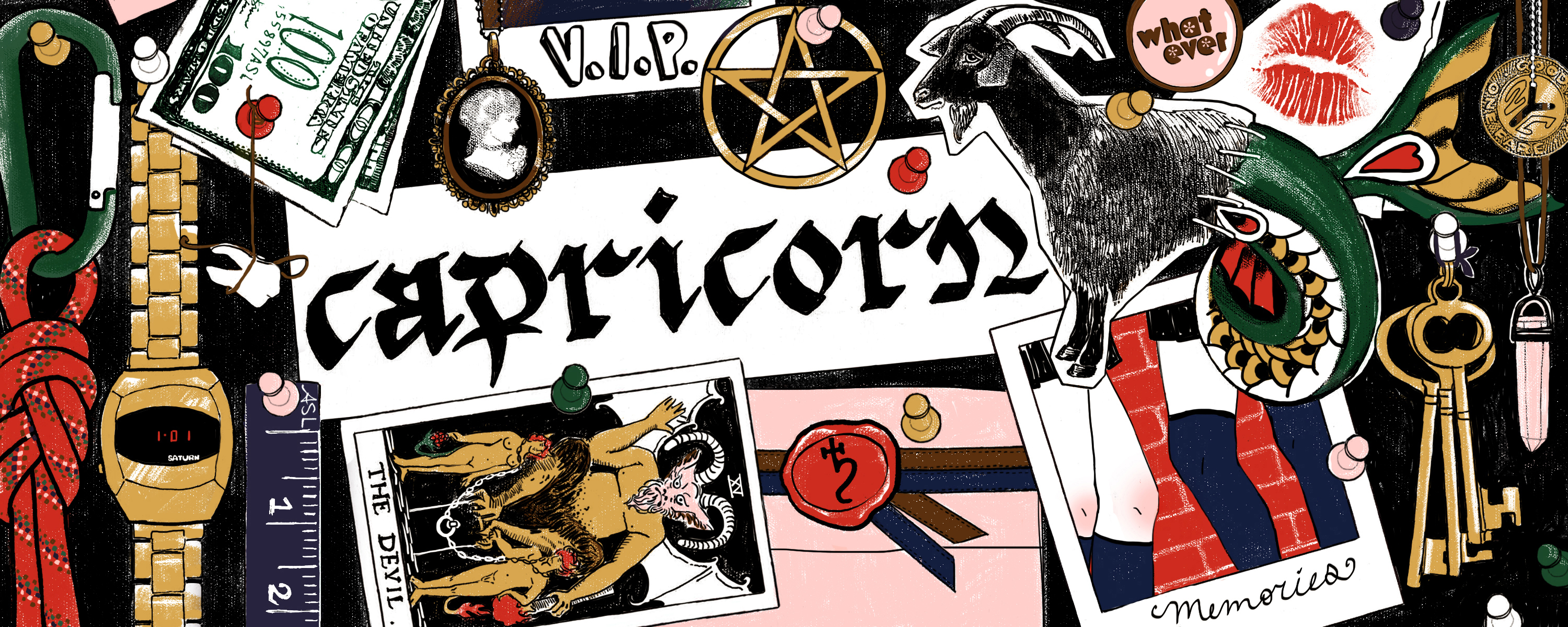 Capricorn (December 21 – January 19)
You are doing everything in your power to get your way—even more so than usual! Action planet Mars clashes with power planet Pluto, and your level of determination should not be taken lightly. Use the assertiveness and personal influence you have to be kind, helpful, and generous. The sun connects with your planetary ruler Saturn and deceptive Neptune, proving that you can wear many hats. You can convince, mold, or even hack yourself to get whatever you want—your mental vision can manifest in real life as Neptune and Saturn touch. People see how responsible you are, so if you ask for something, a group of loyal people will make it happen. If not, they'll put you in touch with someone who can!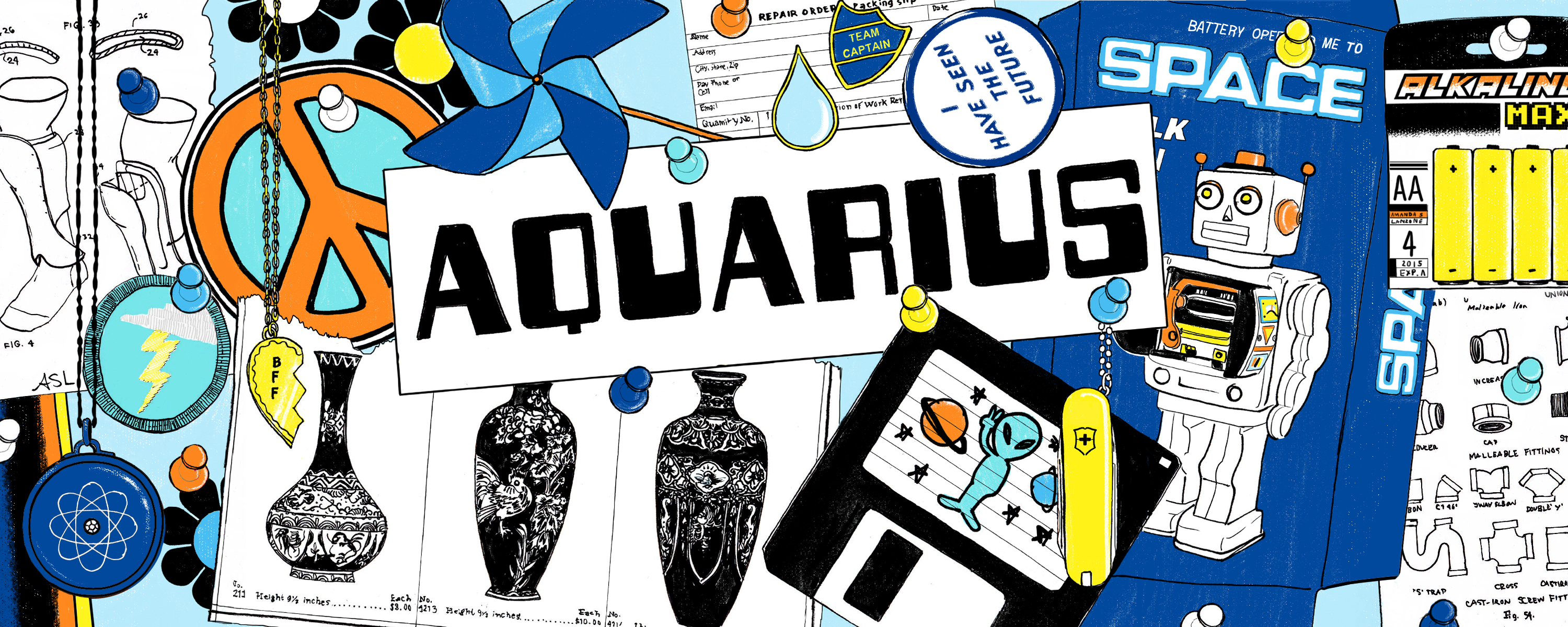 Aquarius (January 19 – February 18)
You are branching out into the realm of the unknown as action planet Mars clashes with Pluto, the planet of secrets. You may need to take a leap of faith, as an important element in all of this is trusting that someone will catch you when you fall. You may be taking action based on a fear of the unknown, or you can fully embrace this darkness, depending on the unique kind of Aquarius you are. The sun, Saturn, and Neptune combine forces and you can gain recognition for the ways you donate your time and resources to the public good. You're a humanitarian sign, Aquarius. Use this influence and unique vision to invest in your future.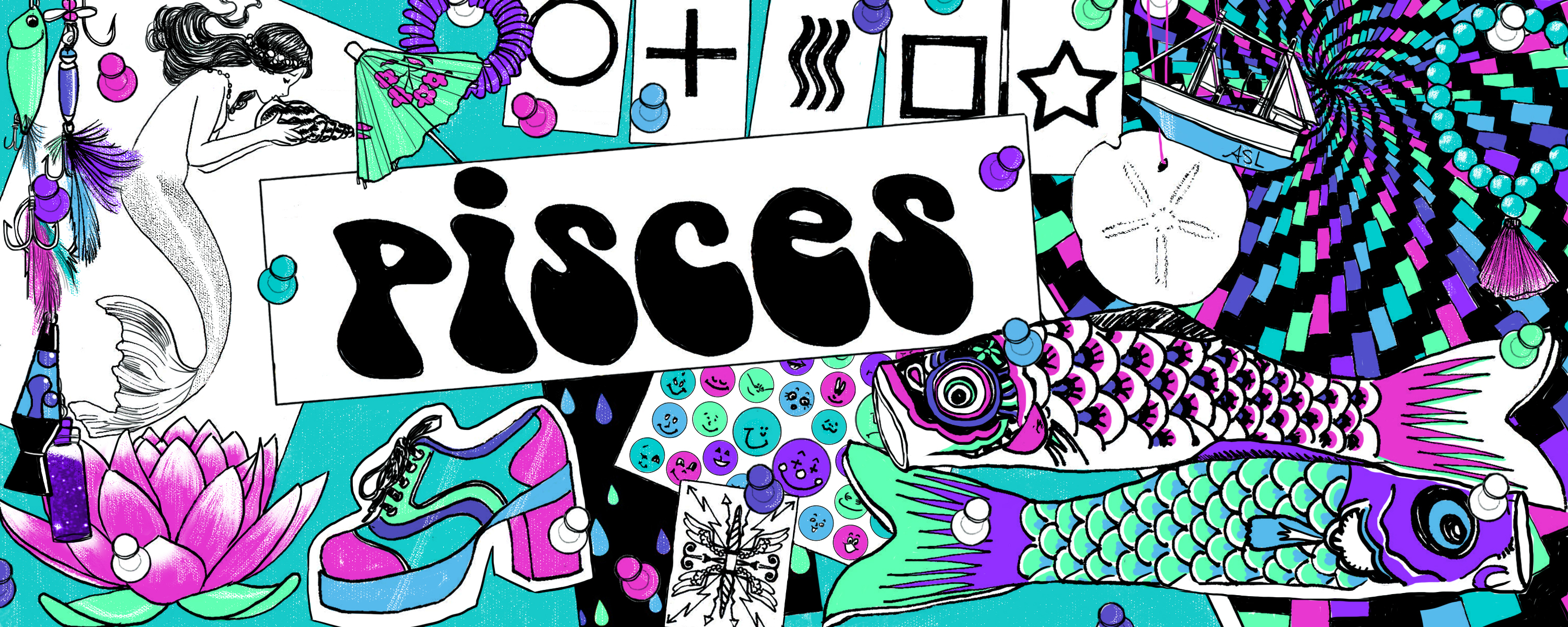 Pisces (February 18 – March 20)
You know how to take other people's resources or spending habits and allocate them to something larger than life. Action planet Mars clashes with power planet Pluto, and you feel an urge to influence others to donate to something that's important to you—try to lean into this instead of arguing about politics. Putting your focus on positive community impact is a better use of your energy than getting into an online fight. The sun connects with Saturn, the planet of responsibility, and Neptune, the planet of irresponsibility and delusions. Other people may be projecting their fantasies onto you, and you can use this to your advantage! You'll find it easier to reach out and make your dreams a reality and branch out into new things.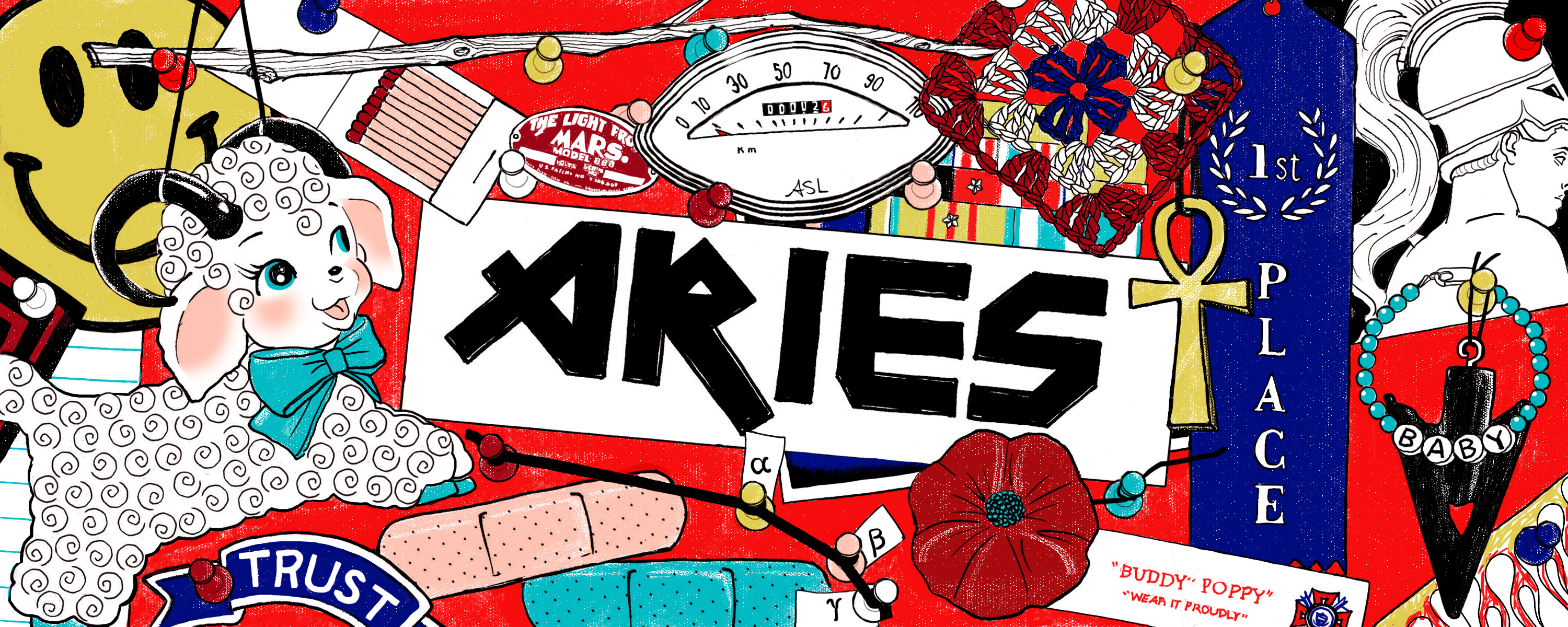 Aries (March 20 – April 19)
Your driven and go-getting planetary ruler Mars clashes with Pluto, the planet of obsession. You may be ruthless when it comes to getting your way, but remember to be gentle! Tempers will be short, and while you stand up for yourself and others like no other sign, you don't want to get into a fight. You'll be in the mood to do whatever is immediately in front of you as the moon moves through Aries on Friday and Saturday, but there are some things that remain mysterious to you. The sun's harmony with mystical Neptune finds you fascinated with and inspired by the dreamworld. Meditation or prayer are powerful ways to practice visualization and self-awareness.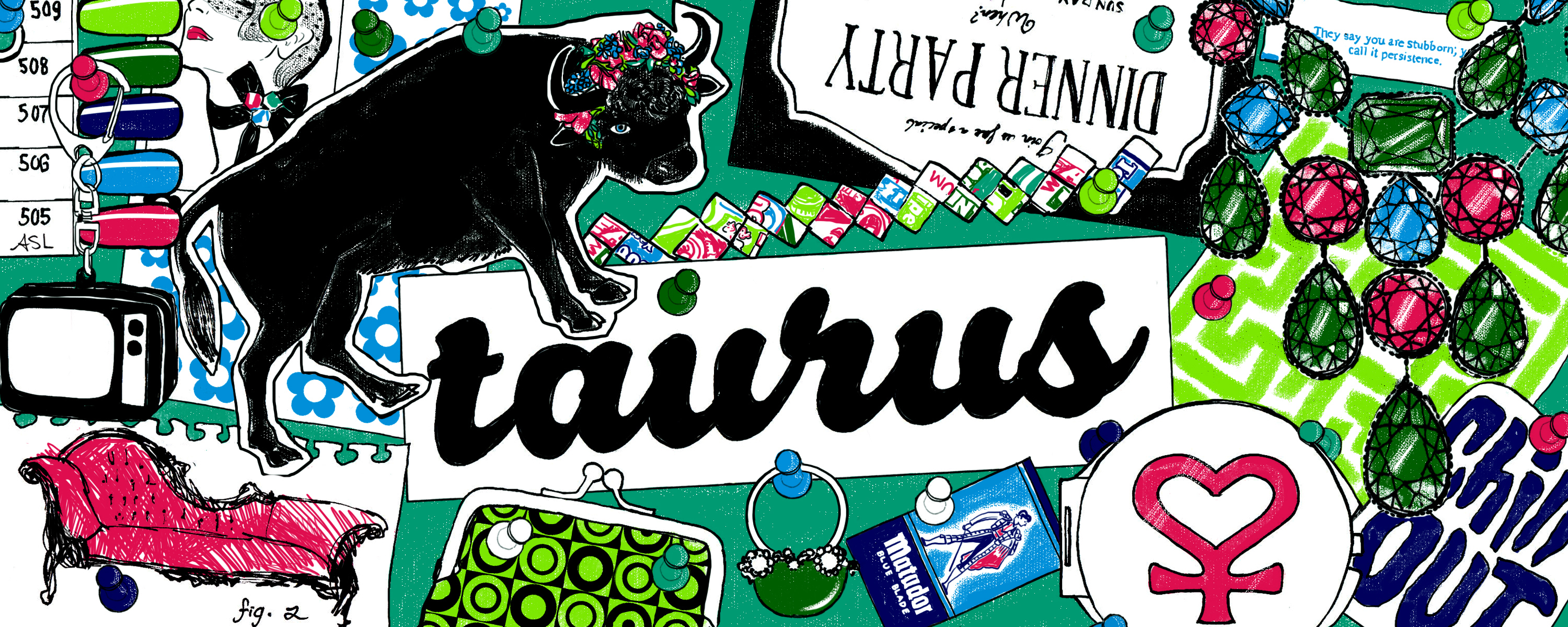 Taurus (April 19 – May 20)
The whole world seems to be butting heads as aggressive Mars clashes with power planet Pluto, while you're figuring out how to process and describe what you're seeing and what other people are telling you. As the moon moves through Aquarius on Tuesday, other people's opinions and words inspire you as you observe the crowd, which can influence your mood. The moon moves through Aries beginning Friday, and you find yourself more reflective and quiet. You have a clear awareness of others and their ideals as the sun harmonizes with Saturn and Neptune—use this insight to your advantage! You can build the sturdy and reliable partnership of your dreams. Collaboration flows—a sweet reminder that relationships require the participation of both parties.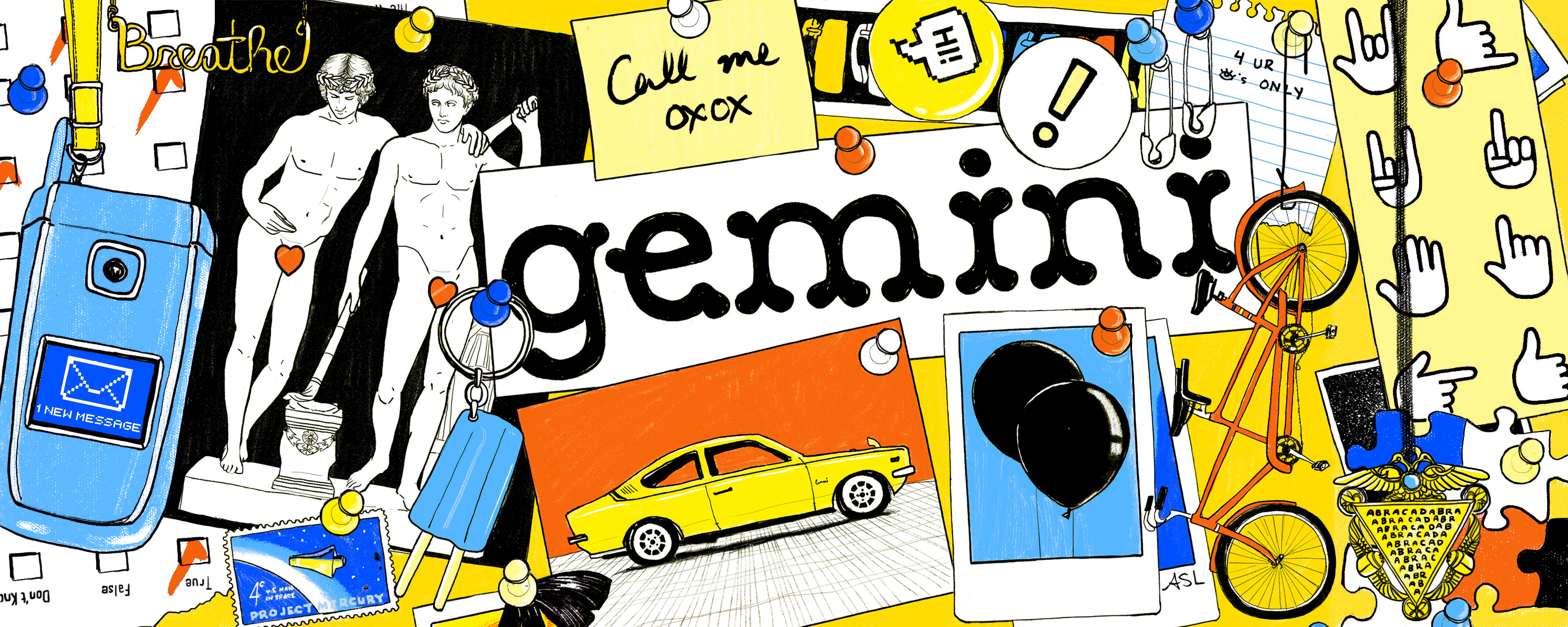 Gemini (May 20 – June 21)
Is jealousy sexy? In many forms it can be unhealthy, but if it's simply another expression of passion and desire, then bombs away! Action planet Mars clashes with power planet Pluto, which can generate some hot, sexual friction and creative fire. But it can also stimulate the yuckier side of possessiveness and, if you're in cahoots with the wrong people, an unfortunate mean streak. Find a positive way to release any frustrations. The sun, Neptune, and Saturn all connect on Friday, and you are figuring out new ways to overcome sticky situations. Ask for what you want now, whether it's a day off from work or a loan, and you can manifest it—but Mercury is still retrograde, so expect to explain yourself a few times over!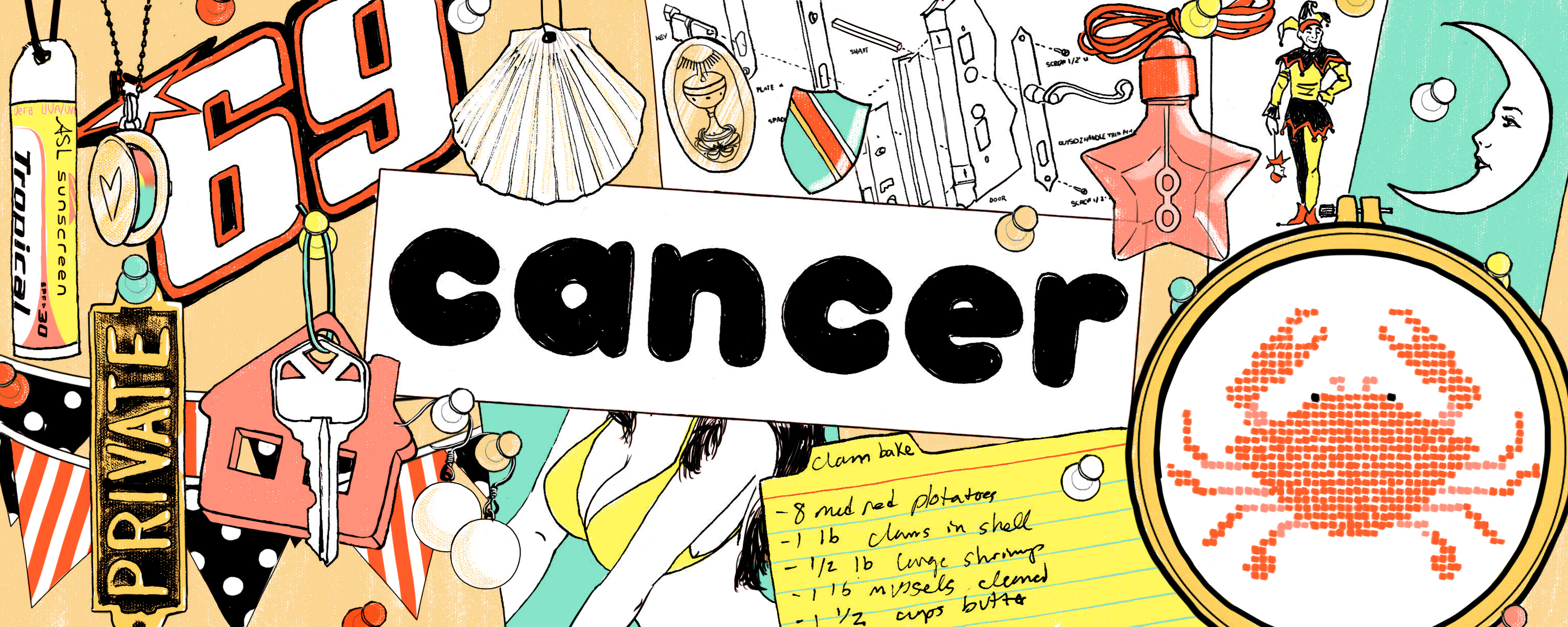 Cancer (June 21 – July 22)
You are a sign with naturally strong defenses, Cancer, but try not to be defensive! Represented by the crab, which has mean claws and a hard outer shell, your defenses will be tested as action planet Mars clashes with power planet Pluto. Remember that there are better ways to express your fears or concerns than picking a fight. You're making changes in your personal life to have more control over your relationships. Trust is important. Your creative life and sex life are both inspired as you have the ability to manifest the interpersonal or artistic dynamic of your dreams. Reach out a claw and clasp things that are typically murky or undefined as structural Saturn connects with dreamy Neptune.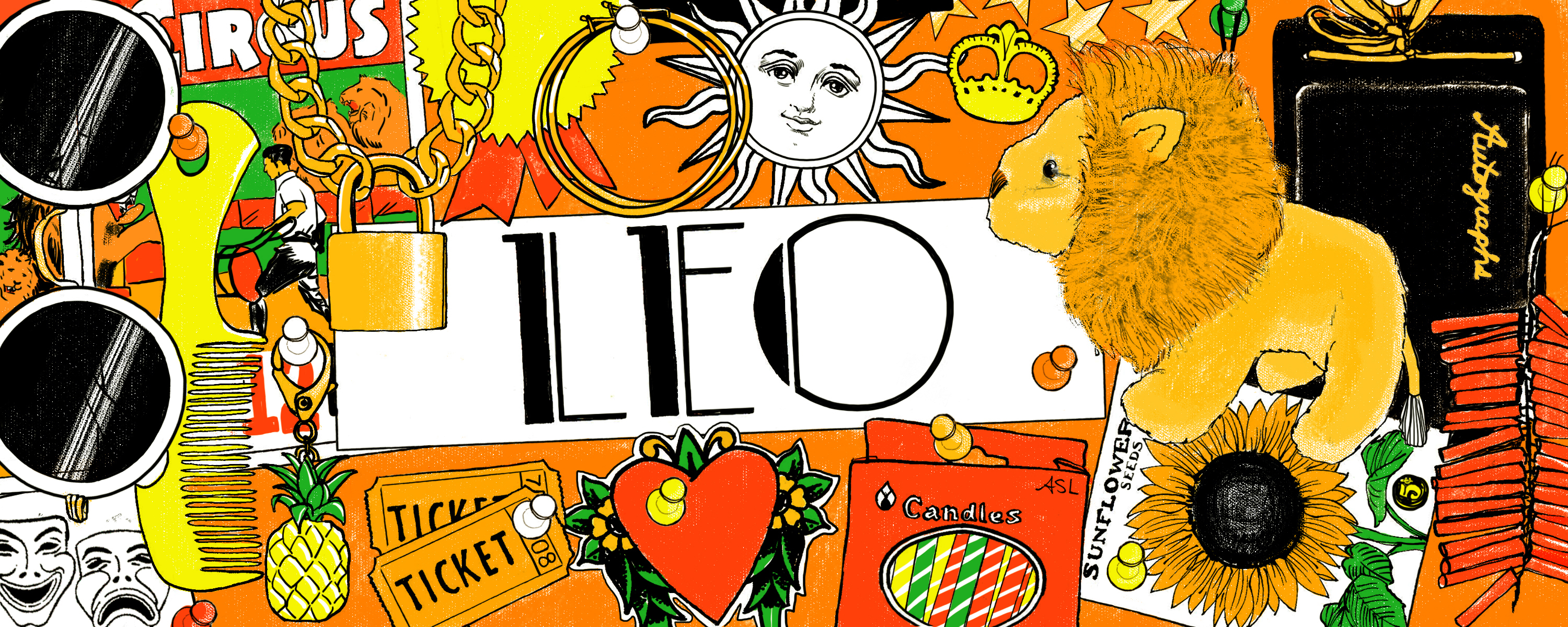 Leo (July 22 – August 23)
You're under pressure right now, and doing as much as you possibly can to address it, but don't forget to schedule time for things that are not so stressful! Action planet Mars clashes with power planet Pluto, bringing a rush to get everything done on time and meet the demands of your commitments. Make space to rest, or you might blow a fuse! The sun, hazy Neptune, and structural Saturn all connect on Friday, allowing you to carve out a lifestyle that gives you enough space to feel fully rested. You'll want time to spend at home, catching up with yourself and your personal affairs. Putting in requests for time off, or more hours at work, can land in your favor.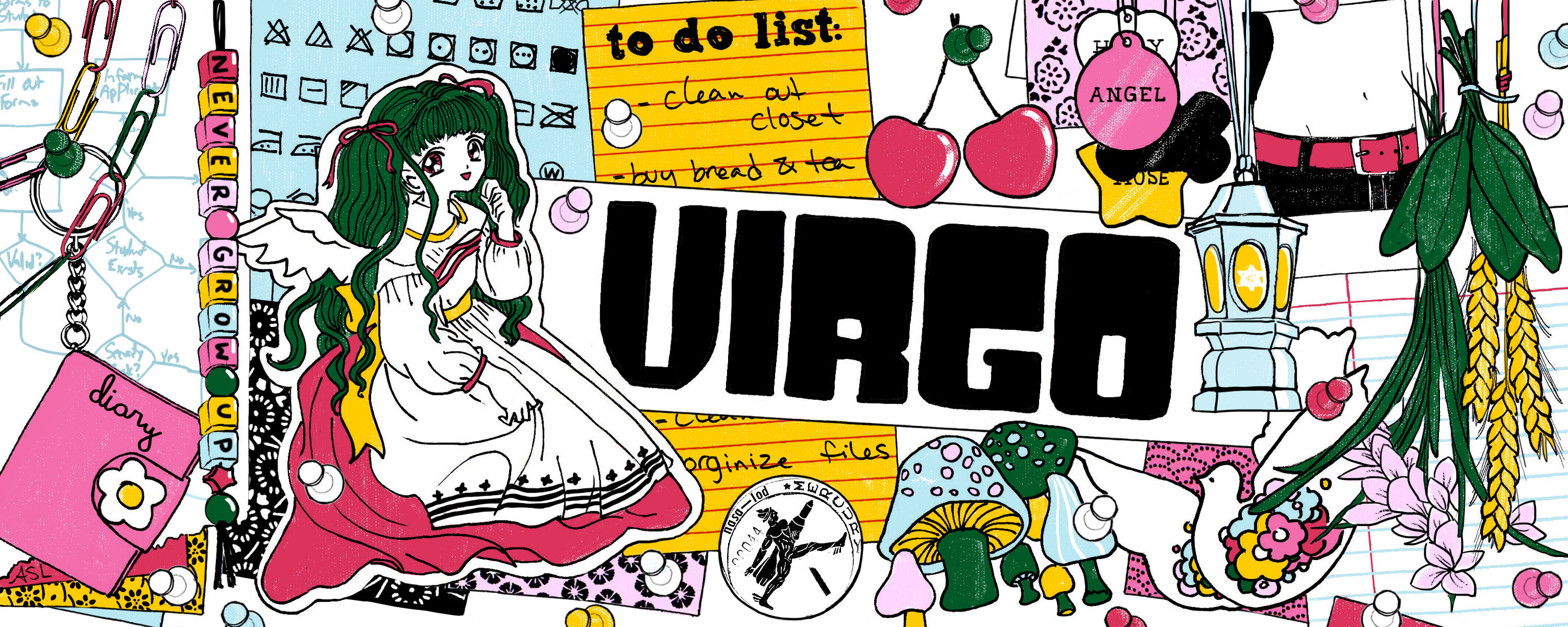 Virgo (August 23 – September 22)
While you do love them deeply and intensely, your friends are not your property, Virgo! Look out for sexual tension and even shady impulses toward possessiveness as action planet Mars clashes with power planet Pluto. Your need to feel secure in your most prized relationships pushes you toward making changes. Power dynamics and jealousy in your social and dating lives will be front and center. You're bravely facing things that are normally off limits, but be aware that people are defensive and quick to anger now. Jealousy comes in bursts, but leaves just as quickly, so let it pass! Neptune, the sun, and Saturn collaborate to encourage you to build the relationship dynamic of your dreams. You can find inspiration in your impressions of others, and even understand your own biases and projections.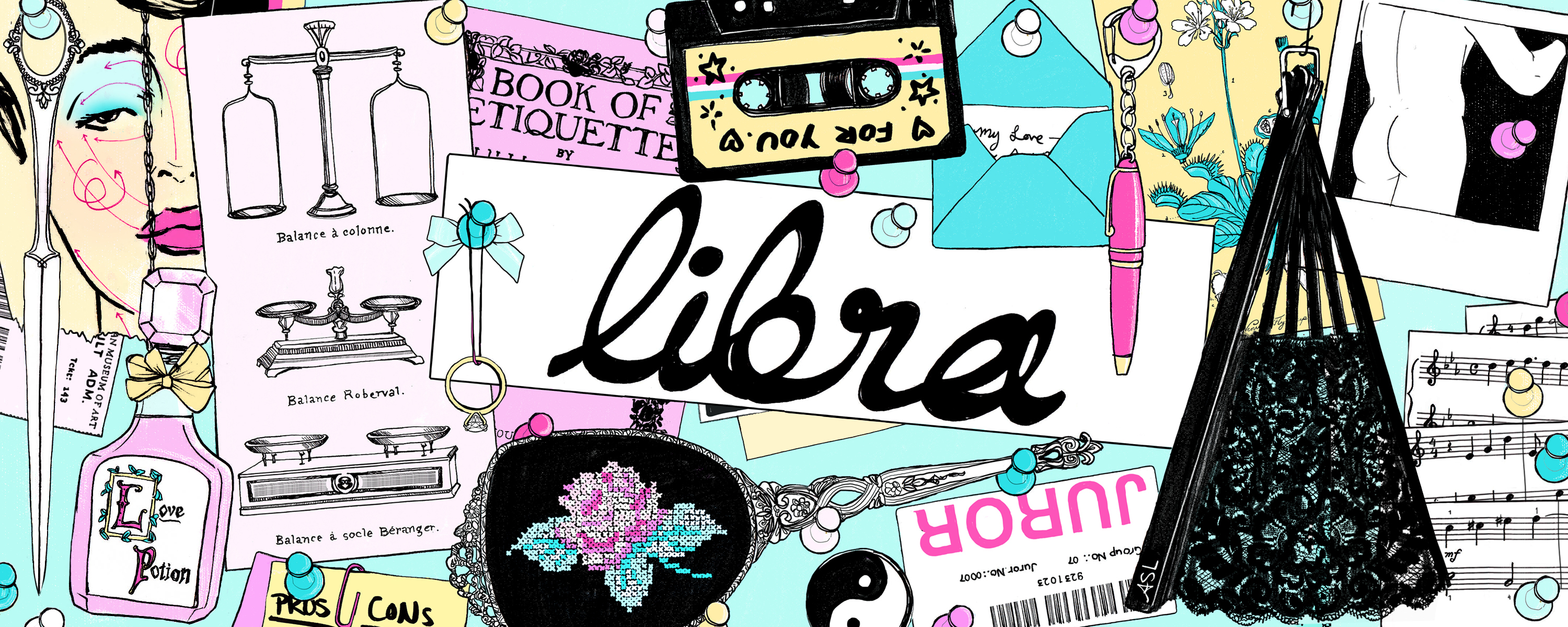 Libra (September 22 – October 23)
You're not known for being confrontational—quite the opposite, in fact—but you may be stirring the pot this week, Libra. You face deep, probing issues head-on as action planet Mars clashes with power planet Pluto. Look out for being overly aggressive or insisting that your way is the only way. Assert yourself, but play it cool and don't push too hard. The sun, Neptune, and Saturn collaborate to bring up themes of financial security and stability in your personal life. You have a lot of wiggle room when it comes to your lifestyle, and can shape it to best suit your needs. You'll find there are many benefits in sticking to a routine.
What's in the stars for you in November? Read your monthly horoscope here.
Want these horoscopes sent straight to your inbox? Click here to sign up for the newsletter.
Startup of the Week: A Subscription for Anti-Aging Pills… for Mice
Know a startup we should feature on Startup of the Week ? Email us at editors@motherboard.tv The pitch In 2154, the Earth is an uninhabitable shitworld, and ultra-rich people live on a utopian space colony. This is the movie Elysium. In 2020, you can mail in a spit sample and in return see how fast…
Know a startup we should feature on Startup of the Week ? Email us at editors@motherboard.tv
The pitch
In 2154, the Earth is an uninhabitable shitworld, and ultra-rich people live on a utopian space colony. This is the movie Elysium.
In 2020, you can mail in a spit sample and in return see how fast your cells are aging, then get prompted to buy some pills in the hopes of slowing down the process. This is the pitch for the company Elysium Health, which offers its co-called "Index" test for $500.
The Index test purports to provide customers with a "cumulative rate of aging and biological age—the age at which their body is expected to perform. The report also includes general recommendations for healthy living and lifestyle factors that have been shown in clinical research to impact the clock, although there's no guarantee that these changes will impact your biological age," a company spokesperson said to Motherboard.
If you do take the $500 test "regularly," the spokesperson said, you can "determine how your rate of aging changes over time and to see if lifestyle and other changes made can impact how you age in the future."
Terrific! And what do you do with that information? As the bottom of Elysium Health's website disclaims, Index "should not be used to determine or alter any age-related health or medical treatments based on your chronological age," unless directed otherwise by a doctor.
Elysium Health's main business is selling Basis, a nicotinamide riboside (NR) supplement that increases nicotinamide adenine dinucleotide (NAD+), which is involved in many of the body's day-to-day cellular processes. Basis costs $60 for a month's supply, or $50 per month as a subscription.
What problem does it solve?
Elysium Health seeks to address the age-old problem of old age. Elysium Health claims that "clinical trials in humans, including our own trial, demonstrate that supplementing NR can increase the body's supply of NAD+."
Whether this actually slows aging in humans is not yet proven. NAD+ has shown to be an effective anti-aging component in mice and yeast. But as New York comedian Sheng Wang noted, "we don't really care about rat news. Especially if it's positive. We don't want to hear about how their population can thrive further. I'd rather read about rat plight." Elysium Health's short human trial shows the NAD+ increase, but not the metabolic or overall health improvements. Another human study from Elysium Health's main competitor, ChromaDex, indicated NR's ability to raise NAD+, but doesn't mention any anti-aging effects.
In short, though NAD+ has anti-aging effects for mice, mouse studies are often overhyped. Just because something works in a mouse does not mean it'll work in humans. In fact, cancer researchers are interested in NAD+ as a possible suspect for fueling cancer growth in humans, as a May 2019 article from Scientific American notes.
Despite the lack of evidence or FDA approval, Elysium Health has millions in funding and genuinely impressive resumes in its orbit.
The leadership team at Elysium Health has five PhDs, and touts a Scientific Advisory Board with "more than 25 world-renowned researchers and clinicians, including eight Nobel Prize-winning scientists," who are tasked with guiding the "scientific direction" of the company.
Are you confused, and thinking, these people clearly know more than I do, given their academic credentials, Nobel Prizes, and lab coats?
That might be part of the plan. "They are part of a marketing scheme where their names and reputations are being used," former Harvard Medical School dean Jeffrey Flier told the MIT Technology Review in 2017.
"Several of Elysium's scientific advisory board members said their involvement should not be seen as an endorsement of the company or its pills," the Review story goes on to say.
In the same way companies sometimes "greenwash" their image to appear more environmentally-friendly, perhaps a company attaching itself to as many PhDs and Nobel Laureates as possible could be trying to "brainwash" its image.

Who is giving them money?
Elysium Health has raised $31.2 million since its founding in 2015. Investors include Silicon Valley Bank, which led its last $5 million round of debt financing in 2017, and Cambridge, Mass-based VC fund General Catalyst, which led its $20 million Series B round in 2016. Robert Nelsen, who Forbes once described as "Biotech's Top Venture Capitalist," has also personally invested in Elysium Health.
What are The Experts saying?
"The company's first product is Basis, a supplement that combines compounds designed to increase NAD levels and activate sirtuins, boosting cellular health and longevity." –TechCrunch"Researchers are still working to prove that NR can actually improve human health—a sticking point for critics and an issue acknowledged by the companies themselves." –Scientific American
"A 'Fountain Of Youth' Pill? Sure, If You're A Mouse." –Kaiser Health News
"If I had paid $500, I would likely be disappointed" –FastCompany
"There's no guarantee that Elysium's first product, a blue pill called Basis that is going on sale this week, will actually keep you young." –MIT Technology Review
"I take that Elysium stuff…I take that stuff every day. I like it. Um, but-I guess. I don't really know. I take a lot of things. I don't really know." –Joe Rogan
Should you buy it?
If you have $500 laying around that you might end up spending on things that will hyper-age you, like tanning sessions or a cigarette and cocaine smoothie, this is a foolproof way of ridding yourself of that harmful money.
If regular $500 saliva tests and $50 per month pills for a chance at longevity seem appealing, then this is your chance to make it to 2154. If you join their affiliate program, you can also make 12 percent commission on sales.
Should we even want to live longer, if we don't address the biological age of our planet first? If you flush a bunch of these pills down the toilet, will they help heal the Earth? Like Basis's efficacy with humans, the results here are currently inconclusive.

If you're simply interested in your chronological age, there are some very exciting and affordable products on the market. Elysium Health links to one cloud-based chronological age calculator, no spit required.
You Don't Have to Exercise on Thanksgiving
While some may look forward to Thanksgiving as a nice day to eat special foods, spend time with friends and/or family, or simply take a day off work, others are seemingly preparing for it like it's a grueling battle. The body vs. a table of food; #goals vs. candied yams. The zone of Thanksgiving-related exercise…
While some may look forward to Thanksgiving as a nice day to eat special foods, spend time with friends and/or family, or simply take a day off work, others are seemingly preparing for it like it's a grueling battle. The body vs. a table of food; #goals vs. candied yams. The zone of Thanksgiving-related exercise content is flooded and deranged: Googling "Thanksgiving exercise" yields pages of results, ranging from special tips on "how to" work out on this one Thursday in November to illustrated charts that convert each item on the table to units of exercise (one cornbread = 15 laps in the pool, etc.).
Over the weekend, the New York Times weighed in with some particularly demented advice: Attempt to passive-aggressively trick your kind, well-meaning family members to work out with you, via a series of "games" that are actually, stealthily "exercise." A string of experts gave tips such as, "Don't say, 'Hey, everybody, let's exercise,' Say, 'Hey, who wants to play tag?'", and "See who can rake a pile of leaves the fastest." The expert refers to this as "high-intensity-interval family fun," which has real doomsday vibes about it… The family who does this stuff on Thanksgiving will be the same family doing chin-ups as the combination tsunami-wildfire consumes the last remaining pieces of land.
The idea is that by convincing your otherwise-sedentary and possibly drunk family members to do inchworms with you across the lawn, you might inspire some non-exercisers to exercise. First, this is simply not how habit-forming works. But also, it's an absolutely demonic thing to suggest on this day of rest, as if this is your opportunity to effect change on family members whose lifestyles you don't approve of. Tensions on Thanksgiving are already high enough for most families with their respective shares of drama. The last thing your harmonious, "no one bring up Uncle Rick's politics" day needs is some passive aggressive asshole foisting jump ropes on everyone, under the guise of "family fun!!!!" Also… There is plenty of naturally occurring exercise on Thanksgiving, already. Cooking?? That's sports. Sprinting toward the sweet potatoes? Also sports. Tolerating Aunt Carol's myriad ways of asking when you'll start seeing "someone serious?" Basically the Olympics!!!!
Scientifically speaking, Thanksgiving is one day. Even if that day is a marathon of eating, it isn't going to thwart your overall fitness, nor is it going to make or break your family's health. If you wish to support them, you'd have much more success providing regular support of a healthier lifestyle, rather than making everyone do kettlebell swings with the gravy tureen.
If you *must* work out, it's possible and fine to do so. A bit of useful advice the same New York Times story offers is to get your exercise in early, before the day gets going. This is a nice thing to do, especially if you're someone who needs 20 minutes of solitude before rocketing into a day of socializing in confined quarters. But especially for the one family member who might be tempted to make today the day they try to force everyone else to be healthier, like them: consider giving it a rest.
Sign up for our newsletter to get the best of VICE delivered to your inbox daily.
Follow Hannah Smothers on Twitter.
Rich People Have Access to Better Microbes Than Poor People, Researchers Say
Our bodies are home to an abundance of tiny organisms, collectively called the microbiome, which are essential to human health and longevity. But not all microbiomes are equal, according to an essay published on Tuesday in PLOS Biology that spotlights how access to healthy microbes is profoundly interlinked with social and economic inequities. A team…
Our bodies are home to an abundance of tiny organisms, collectively called the microbiome, which are essential to human health and longevity. But not all microbiomes are equal, according to an essay published on Tuesday in PLOS Biology that spotlights how access to healthy microbes is profoundly interlinked with social and economic inequities.
A team led by Suzanne Ishaq, an assistant professor at the University of Maine and an expert in animal microbiomes, outlines examples of the human microbiome's sensitivity to discrepancies in healthcare, nutrition, and safe environmental standards. This "microbial inequality," as the essay calls it, raises the question of whether a healthy microbiome should be a "right" or a "legal obligation" for governments to pursue on behalf of people.
"The diet that you eat and your lifestyle can have dramatic impacts on the gut microbes that you recruit and the benefits or the negatives that you derive from them," said Ishaq in a call. "If you don't even have access to a good quality diet, you might be suffering the effects of not having those beneficial microbes and products in ways you might not have imagined."
Gaps in microbial health can emerge before a person is even born, because some of the most important microbes are fostered in utero. The fetal microbiome is influenced by the mother's access to healthy foods as well as her stress levels, which can be amplified by economic inequities. The availability of maternity leave or social support also affects the amount of time that new mothers can devote to breastfeeding their babies, which is another critical factor in the establishment of a healthy microbiome.
These microbial patterns play out over our entire lifetimes. Populations with access to quality nutrition will have better physical and mental health outcomes than those that do not, and that is reflected on a gut microbial level. The environmental quality of the buildings where we live and work also influence what lifeforms are inside us, as does our general proximity to greenspace, on the positive side, or polluting industrial and agricultural facilities, on the negative end.
Ishaq had been ruminating about these connections in her research for years, and decided to teach a special course on the subject at the University of Oregon over the summer. Fifteen undergraduate students with a wide variety of majors participated in the class, and are now co-authors on the new paper. Because the majority of the class were not science majors, the essay has an interdisciplinary approach that concludes with legal and political implications of microbial inequality, in addition to the medical dimensions.
"They were actually much more familiar with the social policies than I was, given their background, which was really cool," Ishaq said of her students.
One of the questions the team explored is whether a healthy microbiome can be considered a human right or a legal obligation. One 2011 paper touched on this issue through the lens of biobanking, or archiving of human tissue, but there has never been a major legal case that establishes who owns an individual's microbiome, or if people are legally entitled to a healthy microbiome.
From the perspective of Ishaq and her colleagues, the dynamic nature of the microbiome suggests that legal arguments should emphasize access to healthy microbes, rather than ownership over one's microbiome.
"You're picking up and putting off hundreds of thousands of microbial cells every day so to think that what's in your gut is completely yours is probably the wrong way to think about it," Ishaq explained. "They are more like passengers than things that you own."
In other words, healthy microbes could potentially be categorized as an essential resource or common good, like clean water, safe environments, and quality public health. Ishaq hopes the essay will encourage researchers across disciplines to think about the human microbiome as both a metric of social inequities, and a roadmap to more effectively bridge those divides.
"It tends to be people that weren't even involved with polluting water or growing too much food or pouring chemicals everywhere that end up being the ones that have to deal with these microbial-related problems," she said.
Addressing this problem will require restructuring our societies on the largest scales, in order to ensure that the small-scale lifeforms inside us can thrive, so that we can too.